Much has been written about Chelsea's failures in defeat to Tottenham Hotspur with Jorginho and David Luiz having both being singled out as particularly culpable for the Blues first defeat of the season.
That said, Spurs have won plenty of plaudits for their performance and David Luiz believes that Mauricio Pochettino's formation change caught Maurizio Sarri's team out in the early stages of the game.
The Brazilian believes that his side were slow to adjust noted there were plenty of things for Chelsea to work on after the defeat, after admitting that the Blues were second best on the day.
"I think they played very well, we did not play very well, I think we played very badly," David Luiz told ESPN Brasil, as translated by Sport Witness.
"We were surprised by their first 15 minutes, when they came with a different system, with high pressure. And everything was happening, every challenged ball was theirs, they were pushing us back, they got both goals.
David Luiz hits back at critics over his Chelsea form under Sarri and defended his team's record of nearly reaching December unbeaten. Many critics have singled out Sarri's tendency to select N'Golo Kante outside of a defensive midfield role but Luiz believes that his team did not have a great night all across the pitch which impacted their tactics.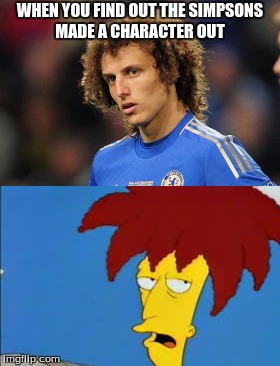 He said: "I think in all aspects we did not do well. Both in the defensive aspect, in the collective, the attackers being the first defenders. As in creation, we did not create as much as we normally create. We did not have the ball possession as we usually do. I think on the whole we had a sad night where we could not find ourselves in the match."
Do you think Chelsea's first loss will affect their performance in the premier league?