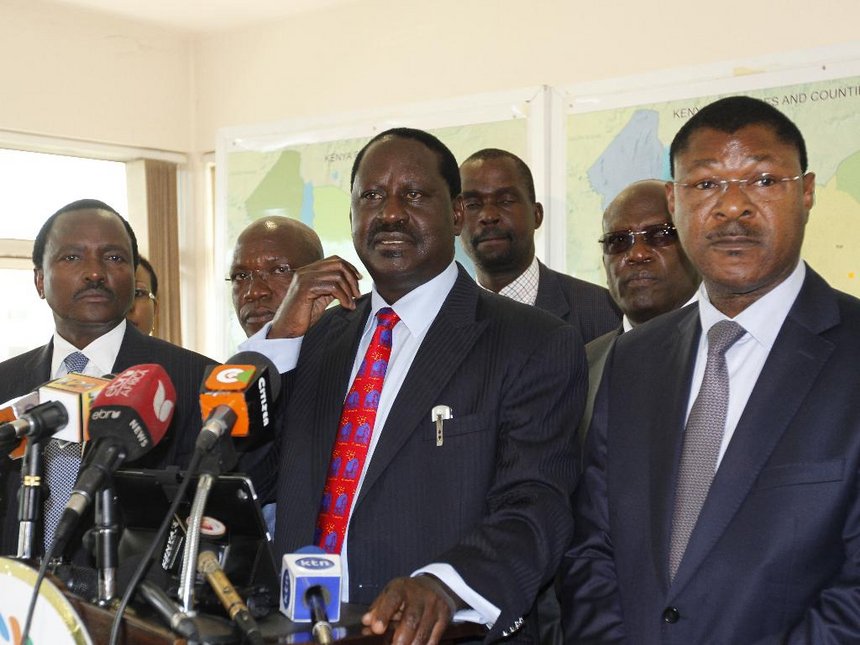 The war between Ford Kenya and the ODM parties seems to have taken a nasty turn after Ford Kenya leader Moses Wetang'ula  branded ODM as party suffering from chronic syphilis.
It all started with claims that Ford Kenya party will not get a penny from the Political Parties' Fund.
In a tweet on Tuesday, Wetang'ula said all NASA affiliate parties will get their fair share of the funds following their decision to stop monthly contributions to the coalition's secretariat.
"ODM behaving like a gigolo that's suffering from chronic syphilis. Queens or kings, Wiper, Ford Kenya and ANC must and will get their share of the PPF," Wetang'ula said.
He added: "Those wailing louder than the bereaved were nowhere when we were staking out our all for Raila. Bure kabisa (very useless)."
Wetang'ula was reacting to ODM secretary general Edwin Sifuna's claim that Ford Kenya was behaving like a slay queen in its quest for a share of the political parties' funds.
The Political Parties Fund is established in the Political Parties Act, 2011 to provide an effective management of political parties.
The fund is administered by the Registrar of political parties and has provisions on political parties funding and accounting to ensure that funds are used prudently.
The main source of funds is the National Government (0.3 per cent of national revenue) while other sources include membership subscription fee, contributions and donations.
Each of the four NASA affiliate parties — ANC, ODM, Wiper and Ford Kenya — are laying claim to the funds from the Political Parties Fund and keep monthly contributions from their MPs.
The parties have written to the National Assembly to stop members' remittances to the NASA secretariat – this being Sh10,000 per MP.
They want the amount channeled to individual party accounts alongside the Sh10,000 MPs' monthly contribution to the parties.
This therefore leaves the funds from the Political Parties Fund up for grabs by all the four parties.
Sifuna, however, said Ford Kenya has no right to lay claim to the funds.
"Ford Kenya has no locus standi. The money belongs to ODM and it is the party which will decide what to do with it. There is nowhere it is agreed that we share money with anybody," Sifuna insisted.
The ODM secretary general said whatever Ford Kenya contributed to the NASA coalition "has been negated by their propaganda and slaying with Deputy President William Ruto".