The 13th round games of the Premier League have all ended. According to statistics, among the top 10 teams in the Premier League, only Manchester United's goal difference is negative.
After 13 rounds of the Premier League, Manchester United scored a total of 20 goals, while the number of conceded goals reached 21. This data ranked 14th in the Premier League. Manchester United has became the team which lost most goals (21 goals loss) in the top 10.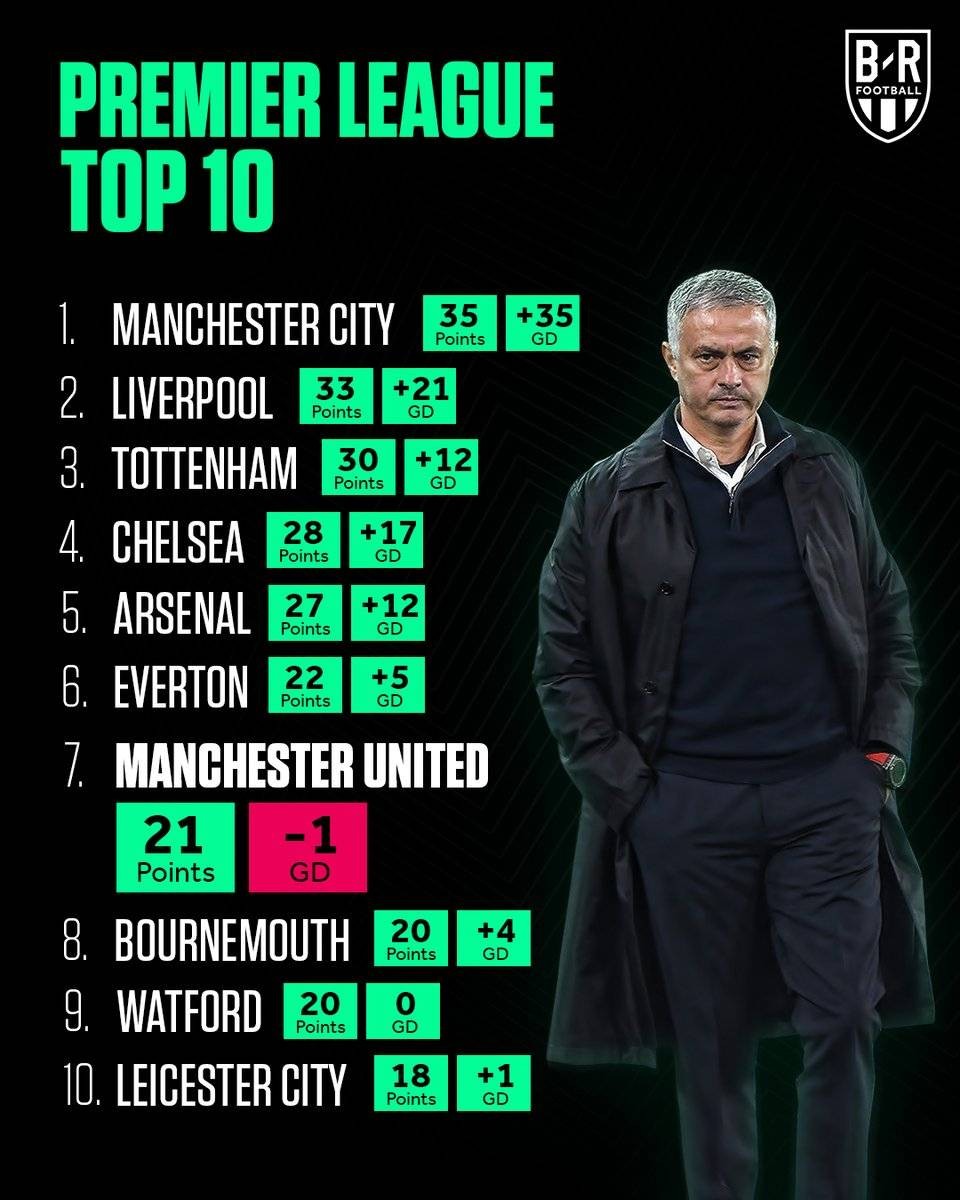 In the current Premier League goals list, Manchester City ranked first with a total of 40 goals. Chelsea and Arsenal both have scored 28 goals and tied for the second place. In terms of being scored, the top two are Manchester City and Liverpool. They are scored only 5 goals so far. Therefore, after 13 rounds of the league, Manchester City is the team with the most goal difference which is unbelieveable 35 goals. Liverpool's goal difference is 21 goals and it is the second most goal difference.
Manchester United is the only team in the top 10 of the Premier League with a negative goal difference. Watford (ranking 9th) and Leicester City (ranking 1oth) have 0 and 1 goal difference respectively. They are more than Manchester United.
Losing 21 goals in 13 games, to some extend, shows Manchester United hasn't perform well in defense so far this season. Now, United is only at the 7th place in the standings. The poor performance in defense is a great factor that causes this. If United can't improve their defense performace and continues losing goals, it will be extremely difficult for the Red Devils to get a seat to participate in the Champions League next season.