News broke on Tuesday that murder suspect Joseph Irungu alias Jowie, has withdrawn his application to have Judge James Wakiaga to recuse himself from the case.
Jowie who wanted Wakiaga to recuse himself, after calling him a woman eater, said he acted in a hurry in filing the application.
So many people wondered why he  should take such a dramatic u-turn. But we could now have the reason. In a dramatic turn of events, Justice Wakiaga has threatened to release Jowie.
Where has all the bromance come from? Last month, Wakiaga denied Jowie bail, arguing that he loves guns and has no known abode. He called him a male version of slay queen.
But he is now ready to release him on bail. It all started with allegations that Jowie is being tortured at Kamiti Maximu Prison.
"My client has not been given the specialised treatment at KNH (Kenyatta National Hospital)…we are also told that he was transferred to Kamiti and there are issues that have been raised by Jowi in regards to torture," his lawyers said.
According to them, Jowie is being mistreated and has not been given medical attention for his gunshot wound. They further added that the only medication he has received are painkillers.
The court was also told that given the financial status of the family, they are not able to take him to a private hospital.
"He was denied admission at KNH…Despite the family paying Ksh.20,000 for his admission as advised by one doctor the hospital denied him admission," they said.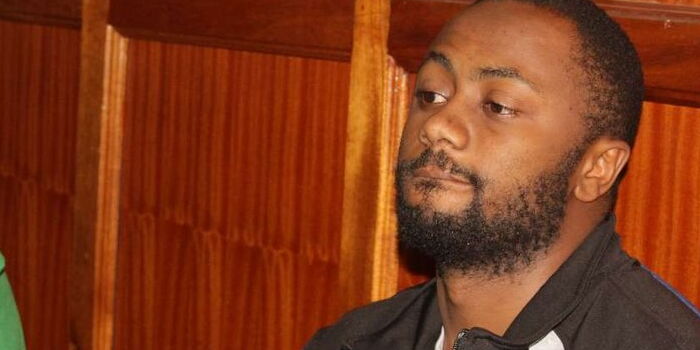 Justice James Wakiaga then ordered that the suspect be admitted to KNH on Tuesday for surgery. However, an officer from Kamiti said this would not be possible because they do not have transport.
He said they have to follow procedure to get a vehicle so the earliest they can take is Wednesday.
The judge remaned adamant that either the suspect be admitted for the scheduled surgery or he be released from police custody so that he can seek medical attention on his own.
In regard to the claims of torture, Prosecutor Catherine Mwaniki said her office would investigate and report back their findings to the court.