In the recent years, Rose Muhando has been hitting the headlines for the wrong reasons, with all kinds of controversies, ranging from drug abuse, abortion and sexual harassment to shady business deals and death threats among others, rather than for her music that catapulted her to fame in 2003.
Yesterday a video of her at Neno Church Evangelism saw her trend again in a show of her being exorcised by demon Ng'ang'a who made 10 demons reveal that they have been hindering her music.
Disappointed Kenyans have taken to twitter to expose were they not convinced by the act calling it a stunt.Most claimed the part where she adjusted her skirt while on the floor was a total failure for someone who is possessed.
Gospel musician Rose Muhando possessed by some demons who, in the middle of a show to cast them out, remind her to pull down her skirt lest she ends up naked.

See 0.26 timeline.

These religious shows need to stop. pic.twitter.com/QxZz0NF8st

— Martin Tairo (@mmtairo) November 21, 2018
Rose muhando clip is staged convince me how she had the sense of pulling her skirt down immediately she fall down because she was in another world of demons I expected her to even open her legs at 180° Lord help her pic.twitter.com/aknwk1a2zp

— bevalyne kwamboka (@bevalynekwambo) November 22, 2018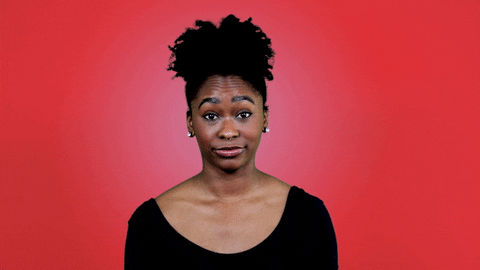 the Rose Muhando went from Hero to Zero, I really feel here ?

— Mata's Control (@iNaheemMUFC) November 22, 2018
Rose Muhando went from being one of the greats in gospel music to pulling stunts with Pastor Ng'ang'a… How times change!

— Ken Nzuki ?? (@RegularKenyan) November 21, 2018
Some of her albums include: Uwe macho,(2004), Jipange Sawasawa(2008), Utamu Wa Yesu(2011),Yesu Kung'uta(2013) Tazama Mungu Anacheka(2015), Kamata Pindo La Yesu(2015) Jitenge na Ruthu(2016) and Jitenge Na Lutu(2017).
Among her hit songs are 'Utamu Wa Yesu', 'Nampenda Yesu', 'Facebook', 'Nyota Ya Ajabu', 'Mteule Uwe Macho','Nibebe','Mapenzi', 'Yesu Nakupenda', among others.
Sometimes you see the hell people are going through in life out there and you thank God for the little you have, I'm still not convinced by that Rose Muhando clip

— Nyandarua's Finest (@IamSamiSamuel) November 22, 2018
Rose Muhando n pastor Ng'ang'a be playing too much!

— ?Wambo? (@julez_oscar) November 22, 2018
Another touched on her abortion rumor scandal that went viral awhile back saying since the story he has never understood Muhando again.
Ever since Rose Muhando was accused of having an abortion she has never been the same again.

— ?Thika's Tweep? (@juliuspeters254) November 22, 2018
One user wondered that if 10 demons were stopping Rose Muhando from progressing in her music career then how many demons are ruining the lives of the ordinary persons that haven't yet excelled to her level.
Pastor Ng'ang'a again? Someone tell me, so Rose Muhando had 10 demons that were out to hinder her music career? Sasa ordinaries kama sisi tuwe na ngapi basi? ????

— Mwangi J™ (@MwangiJmacs) November 22, 2018
Do you agree with the critics that the video was a failed stunt?