How much trouble can a man get into that a big official would decide to resort to black mail to solve his financial issues.
One Seth Panyako a union official apparently filed a petition before the Justice Legal Affairs Committee claiming that IEBC gazetted wrong results in the Kakamega County senatorial election.
The move followed a court ruling that dismissed a previous petition that was deemed incurably defective and incapable in its form and substance.
The court then directed that he pay costs of Ksh3million to the respondents: IEBC, the Returning Officer and Kakamega Senator Cleophas Malala.
"To date the said Panyako has not complied with the said High Court and Court of Appeal orders to pay the costs to IEBC," the commission said.
The Independent Electoral and Boundaries Commission (IEBC) has accused Seth Panyako of attempting to blackmail them in a bid to avert litigation costs owed to them.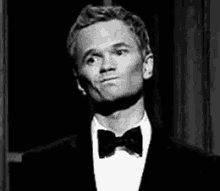 In a statement, the electoral body termed the allegations levelled by the Kenya National Union of Nurses (KNUN) official as "misplaced, misdirected and lacking in substance."
"It is apparent that Seth Panyako relied on incomplete electronic results whose transmission was in process and did not exercise patience to rely on the gazetted election results that are legitimate," read the statement.
The row over the Kakamega Senatorial seat began in September last year after Panyako filed an election petition at the Kisumu High Court challenging Malala's win.
If Panyako is proved uncooperative Panyako could end up back in jail soon after the recent drama at Kenyatta National Hospital that got him arrested.
Kenya National Union of Nurses (KNUN) Secretary-General Seth Panyako was  on one Monday arrested for allegedly inciting nurses at the Kenyatta National Hospital (KNH) to strike.
Mr Panyako was apprehended at the hospital as the caregivers agitated for better treatment by their employer and for security cases to be handled properly.
As a result Panyako was arrested alongside other officials accused of instigating the protests that paralysed services at the health facility.
Do you believe that Panyako is blackmailing the Independent Electoral and Boundaries Commission to avoid paying the suit?