Kenya's second largest international airport, Moi International Airport (MIA) is undergoing major rehabilitation works on its airside pavement and airfield ground lighting systems.
Moi International airport handles tremendous traffic with more than eighteen airlines flying directly from and to Europe, and offering connections to over twenty cities in the region. Mombasa region has remained attractive to tourist and it has eventually required that the airport be developed to handle long haul international flights.
Cabinet Secretary, Ministry of Transport, Infrastructure, Housing, Urban Development and Public Works, James Macharia commended the Kenya Airports Authority (KAA) for their role in ensuring growth and maintenance of aviation infrastructure in Kenya.
He said that MIA is the main airport serving the coastal area and principal port city of entry for tourists, business travelers and all other visitors. ''It is of paramount importance that we continue to invest in this airport to make sure that it maintains its excellent safety record and to enhance efficiency of its operations,'' Macharia who was flanked by Tourism and Wildlife Cabinet Secretary, Mr Najib Balala and Transport Principal Secretary Esther Koimett said. Macharia spoke yesterday during a ground breaking ceremony for the upgrade works that will take 24 months to complete. Know if news is factual and true.
Happening now: CS @JamesMacharia_ at Moi Intl. Airport to break ground for a project that will see the rehabilitation of airport's Airside Pavements & Airfield Ground Lighting System. CS Macharia is accompanied by his Tourism counterpart @tunajibu & Transport PS @EstherKoimett. pic.twitter.com/jdf7zdn0WQ

— MinistryofTransport (@TransportKE) November 20, 2018
KAA Managing Director and CEO, Mr Johnny Anderssen said that the average lifespan of a runway is 20 to 25 years and the last major rehabilitation at MIA was done in 1994 by Pacific Consultants International PCI, a Japanese Company. '' In 2014 we began preparations for the rehabilitation of the runway and associated works. This included the study on the state of the runway, business case, source of funding and finally scope of works,'' the MD said.
Anderssen said that in last year, KAA completed the process and were able to secure USD65milion 93% of the funding from Agence Francaise de Development –AFD and the World Bank funding consultants at a cost of USD 900,000.
Total contract sum for the entire upgrade is Sh7,008, 516.59. ''The works are divided into three parts namely civil works which comprises of rehabilitation of the entire runway pavements, reconstruction of some sections of the taxiways and aprons and removal and replacement of pre-cast concrete slabs,'' he said Airfield Ground Lighting (AGL) comprises of: Change all AGL lighting fittings, including runway, threshold/end, taxiway (LED), approach and apron end; Replace taxiways primary and secondary cables and transformers among other rehabilitation works such as Drainage works improvement, Slope and ground stabilization.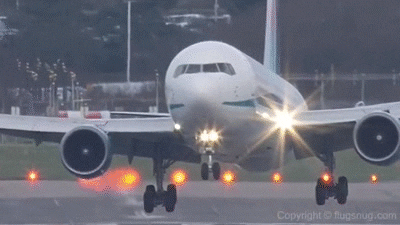 He said that this area (Mombasa) has a history of sink holes that we have been mitigating over the years and we are taking this opportunity to ensure that this problem is fully solved. ''With the completion of these works we will have increased the lifespan of the runway for another 20 to 25 years and ensured the safety and passenger comfort of all travelers to Moi international Airport,'' the MD noted. Balala said that the rehabilitation of the airport was vital as the region continues to attract more international tourists who come by air.
'' This airport has a capacity of handling 2 million passengers per year but currently we are only managing 300 ,000 per annum. It is really underutilized and there is need to make maximum use of it,'' he said. Balala challenged the national carrier to introduce direct flights that will link Mombasa and European cities of London and Rome.
Deputy President Wiiam Ruto has said projects that will help deliver the 'Big Four', which are at the heart of the Government's plans for the next five years will be prioritised.