The two students, Victor Kamunya AKA Doctor Victor and Risper Ogony arrested at quack doctor, Mugo wa Wairimu's clinic might be spending some more time in the four prison walls after their lawyers clashed with the Director of Criminal Investigation (DCI) over an application to have them remanded during trial.
However, Nairobi Flying Squad boss, Benson Musyoka filed an affidavit to have the two, Mr. Kamunya and Ms. Ogony denied bail. According to Musyoka, the suspects are a flight risk because they have no known place of residence and are likely to interfere with investigations or abscond court.
Additionally, Musyoka said it was for their own safety if that the two should remain in custody because the public is baying for their blood.
The lawyers of the two suspects, Bernard Ngiri and Edward Rombo opposed the application with Mr. Ngiri arguing that Musyoka's application is fallacious because the probation report indicates where the students stay.
Mr. Ngiri, who is representing Kamunya also added that his client is a student who was doing an internship and asked the court to consider his personal and family economic status in setting bail and bond terms. Victor Kamunya studied Clinical Medicine at the Kenya Medical Training College Siaya campus. He completed his coursework in July and is expected to graduate next month.
On the other hand, Mr. Rombo who is representing Risper Ogony, said the application is an ambush to the defence.
"The officer states that the two are likely to interfere with investigations and arrest of Mugo wa Wairimu. The same affidavit states that Mugo wa Wairimu has been arrested. Besides, how can an 18-year-old interfere with investigations?" Rombo asked.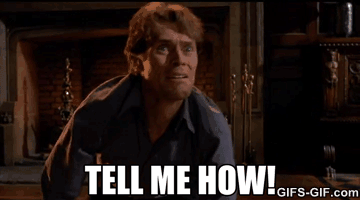 Rombo said that Mr. Musyoka failed to consider that Ogony is a first year university student at Kiriri Women's University of Science and Technology in Githurai where she is pursuing a diploma course in procurement.
They were arrested at the Milan International Medical Centre owned by the controversial doctor, Mugo wa Wairimu. According to reports, Kamunya was found attending to a patient at the clinic and has since been accused of operating a lab without a licence from Kenya Medical Laboratory Technicians and Technologists Board.
The two students were also charged with operating a pharmacy not registered with the Pharmacy and Poisons Board but denied the charges when they appeared before Principal Magistrate Martha Mutuku on November 8.
Magistrate Mutuku remanded them and ordered for a pre-bail report before setting their bond terms. She is expected to make a ruling on whether the two will be granted bond tomorrow. There however could be a glimpse of hope for them after State Counsel, Kajuju Kirimi indicated that the prosecution would not oppose their release on bail.
Should the court grant the two bail on the basis that they are University students?