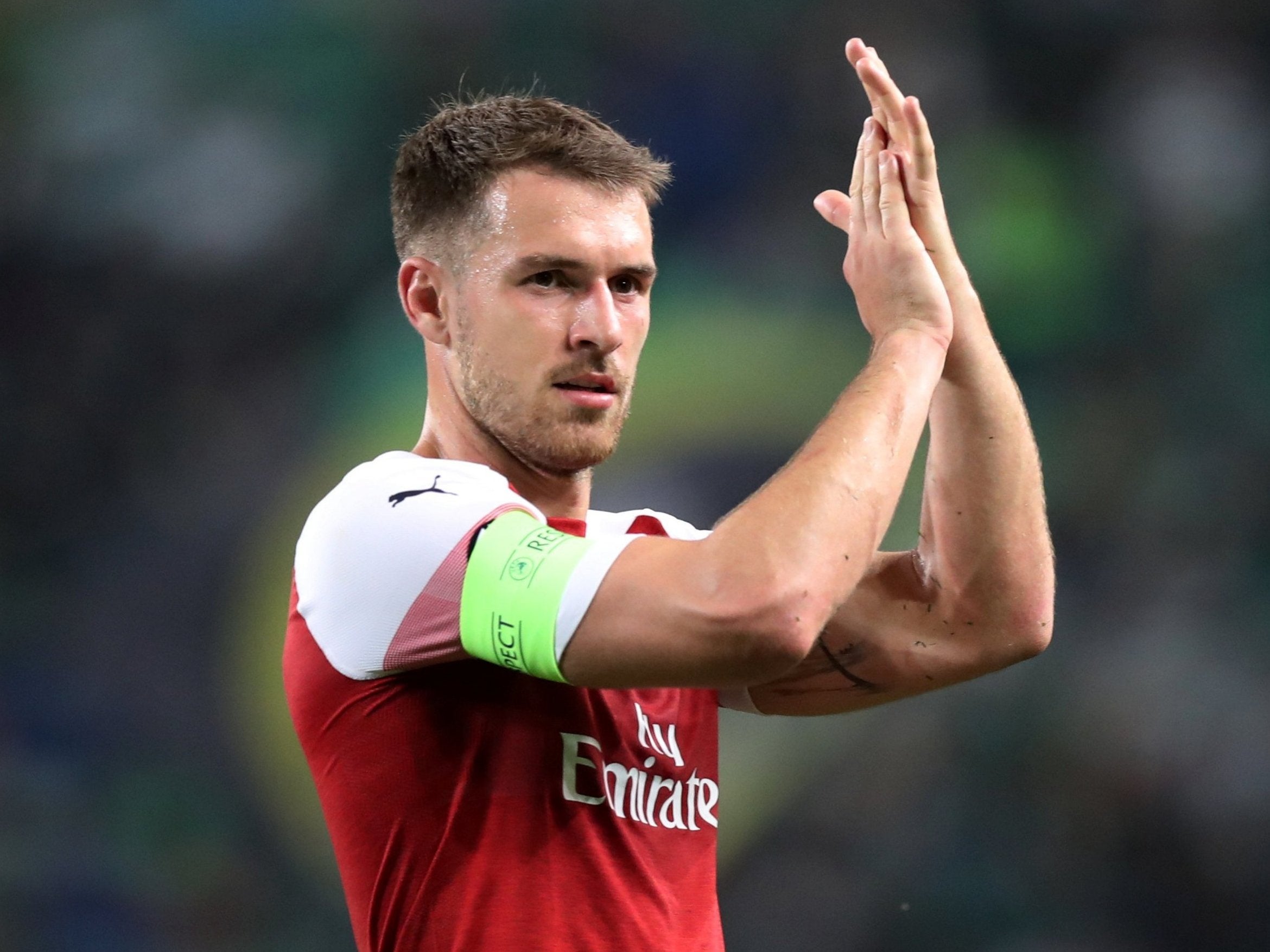 It looks very much like at the end of this, his 11th year at Arsenal, Aaron Ramsey will be heading somewhere new.
It is a case that captures every element of a contract expiry saga: a set of fans who would rather not see him go, an employer that refuses to budge in the face of extreme player power, and a number of high-profile suitors waiting to swoop, as cliché dictates they must, even if in reality it is more of a sidle, or possibly even so brazen as a saunter.
When it comes to players on a free transfer, you can't really ask for much more than what Ramsey offers. If he came up in such a way on Football Manager, you would snap him up, if only so you could try to flog him for £20m the following January. When you consider that Alex Oxlade-Chamberlain cost £35m, the sum of £0 for Ramsey seems very appealing indeed.
True, inconsistency remains a bit of an issue, but when he is on his game, there are very few midfielders in the Premier League who can match Ramsey's quality: those trademark bursts into the box, excellent link-up play, and, when at his best, an uncanny knack for scoring valuable match-saving goals.
Ramsey is also in his testimonial year despite being just 27 and thus theoretically only just coming into his prime, if those Master League growth projection charts in Pro Evolution Soccer are anything to go by, and I think we all know that they absolutely are.
Yet Ramsey stands poised to leave Arsenal next summer, with his contract talks having collapsed and a number of clubs interested in his signature (by which I mean that they want him to sign a contract with them, and not that he is some kind of unexpectedly brilliant calligrapher, though let's be honest, he does look like a man who values excellent penmanship and has a selection of hand-picked stationery explicitly for this purpose.)
Bayern Munich are reportedly leading the charge, though Manchester United are known to be long-term admirers, and it would be exceptionally Arsenal for one of their best players of recent years to head to one of the Manchester clubs in exchange for little to no money.