Mobile technology is sure improving at a fast rate that if you don't catch up you will be left behind by a huge gap.
At the moment group chats can be muted, which means they don't send you notifications when new messages arrive. However they do show as "unread" messages both in the main window and, on the app icon itself.
However new versions seen reveal new whatsapp with something called "Vacation Mode". When it's enabled any chats you have muted can be archived and won't show as unread within the app, or on the icon.
To enable the new Vacation Mode feature, WhatsApp users will need to mute a group chat and then archive it.Once this is done, the Vacation Mode can be selected to ensure that any future messages from that group don't cause any disruption.
The new feature was identified by WABetaInfo, who found it within a 'beta test' version of the popular app. They don't report a date for its availability, but insist that it will be operative 'soon'. Specifically, they add that it will be located in Settings > Notifications part of the app.
It comes five years after Mark Zuckerberg's company bought the platform from co-founders Jan Koum and Brian Acton for a whopping £22billion ($17 bn).
Both Koum and Acton later quit Facebook, citing differences with the social media company.
Insiders believe they were unhappy that their beloved product – which was originally marketed as advert-free and end-to-end encrypted – would soon host commercial content at the expense of users' privacy.
Specifically, although the latter will remain unchanged, the men were unhappy that Facebook wanted to share data across platforms in order to customise the adverts.
Another anticipated update includes the introduction of ads within its "status" feature, according to one of the Facebook-owned firm's executives.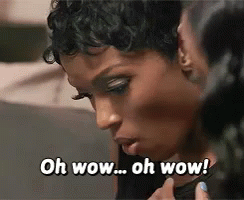 Sliding ads in between updates from friends within the app's status section will be the "primary monetization mode for the company," WhatsApp vice president Chris Daniels told The Economic Times.
Recent updates have included the introduction of stickers, which brought it in line with other popular messaging apps like Telegram.
Do you like the new features coming?