Opposition leader Raila Odinga will not engage in succession politics ahead of the 2022 general election. Mr Odinga's spokesman Dennis Onyango said this in a statement on Monday, while giving clarifications on his new role as the African Union's High Representative for Infrastructure Development in Africa.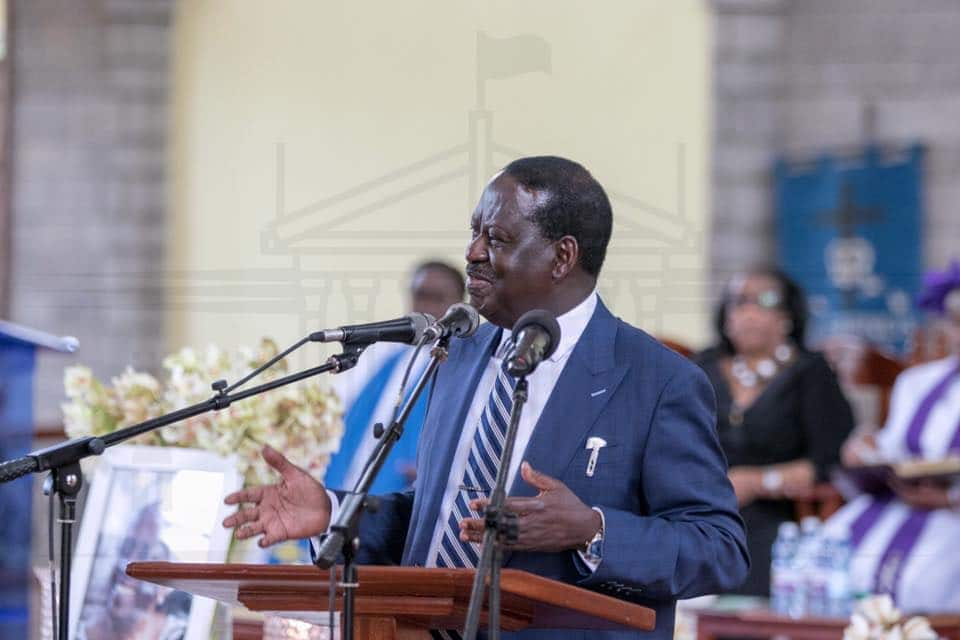 "CRITICAL ROLE"
Mr Onyango gave the explanation following "numerous enquiries" about the future of the leader of the Orange Democratic Movement, where politics and the demands of the AU job are concerned. "Mr Odinga wants to dedicate the next couple of years to building infrastructure across the continent through his new office and uniting Kenyans through the Building Bridges Initiative," the spokesman said.
He gave the following clarifications:
Mr Odinga will continue operating from Nairobi, where an office will be set up to coordinate his activities as AU High Representative for Infrastructure Development.
Since the position will require frequent travel, particularly to foot-print member states and regional economic communities across the continent, he will work with New Partnership for Africa's Development (Nepad) offices in the various regions to coordinate his activities.
His travels across the continent will be in line with responsibilities that include building political buy-in and ownership of member states, mobilising Africa's partners and resources to assist member states and facilitating member states to review and conform to recommendations on the Minimum Road/Highway Design of the Trans African Highway Network. To provide the required leadership in this critical area, and in line with his previous pronouncements, Mr Odinga wishes to reiterate that he will not engage in Kenya's succession politics ahead of 2022.
While in Siaya County on Saturday, however, Mr Odinga indicated that he will continue to engage in local politics even while serving the AU. He promised his supporters that nothing will separate them. "I am going nowhere. My new appointment as AU envoy comes with an office in Nairobi. I will just be travelling to Ethiopia, South Africa and other African nations on assignment and returning to the office in Nairobi, where I will be based," he said. Politicians who have asked the ODM leader to quit local politics say the new role is full-time and requires his full attention.