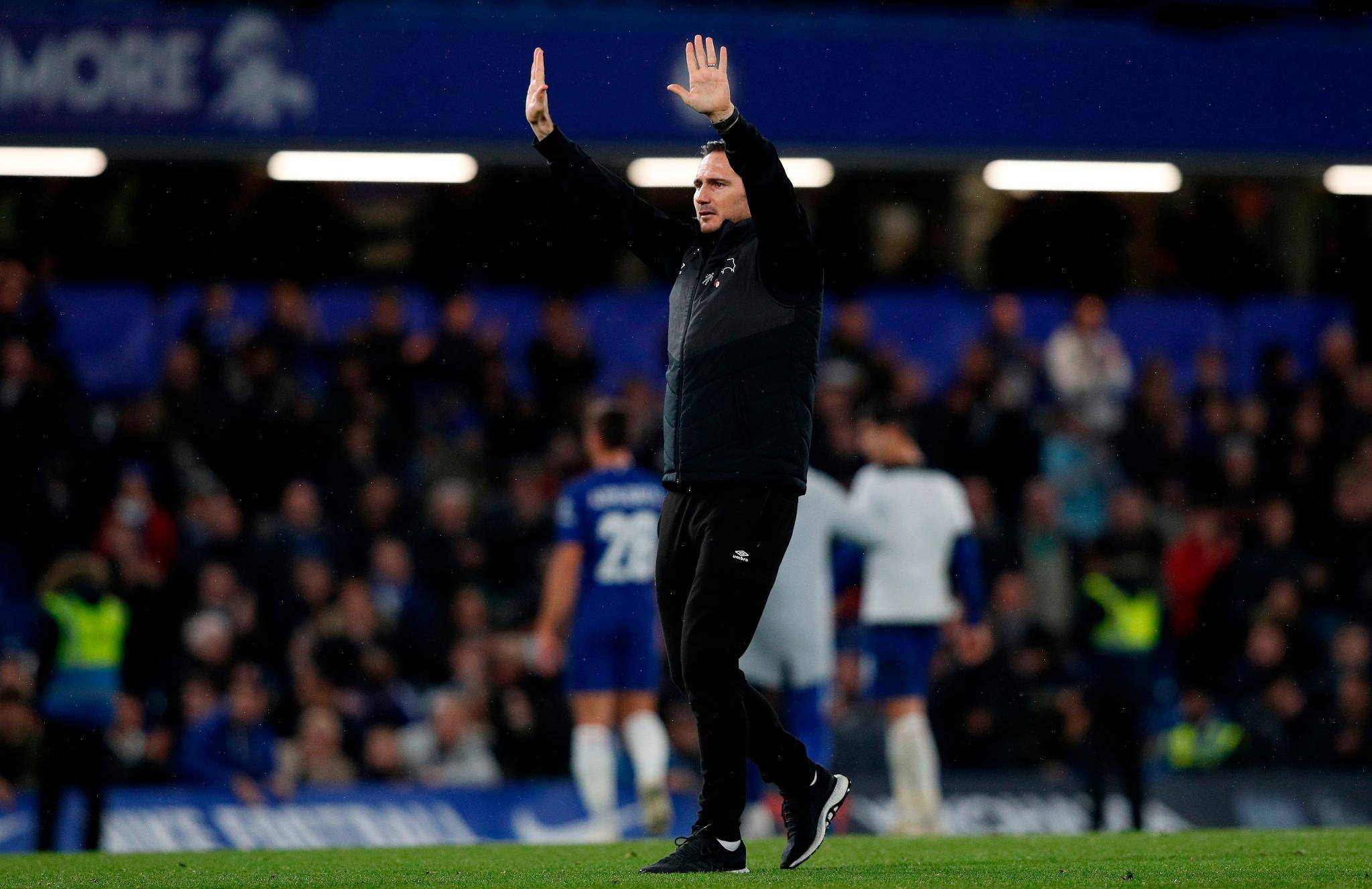 Coming home could not be more awesome than it was for Frank Lampard yesterday when he returned to Stamford Bridge last night for the first time since moving into management after retiring from his playing career.
The former Blues midfielder came up against his former club as Derby County visited Stamford Bridge in the fourth round of the Carabao Cup. However, Lampard's Derby side suffered a 3-2 defeat to Chelsea ending their hopes of making it into the last eight.
But Lampard was given a rapturous reception before and after the game as the Stamford Bridge faithful honoured the club legend.
Frank Lampard welcomed back by Chelsea fans 👏 pic.twitter.com/zsii7rBVDZ

— Football Daily (@footballdaily) November 1, 2018
After the final whistle, Lampard took the time to thank the supporters by doing a lap of honour at clapping to all corners of the ground.
And Chelsea supporters absolutely loved Lampard's gesture.
"That was the best moment of the game," one fan wrote.
Another said: "The reception he truly deserves!"
"Frank Lampard Absolute Class as a player. Looks like he'll be absolute class as a manager. Enough said," a third fan wrote.
http://https://twitter.com/i/status/1057749342646349824
A fourth supporter said: "Thank you SUPER FRANK, the entire @ChelseaFC is proud of you."
Following the game, Lampard expressed his disappointment at failing to find a way past Chelsea, but thanked fans for their support on the night.
"I'm disappointed. I think we deserved a draw on chances created," Lampard said.
"The difference between the sides was they scored three… actually we scored four didn't we?
"I joke because I'm proud. Talking to their staff they're saying we're playing well.
"I respect this club, I don't have to talk about this club. I'm proud of my players.
When you listen to Frank Lampard you just know he's going to be a great manager pic.twitter.com/sYe5yNCBll

— Football Daily (@footballdaily) November 1, 2018
"My players had to really selfless stuff. Who goes through clear against Chelsea like we did on goal? We created chances.
"There will be recovery for two days and we'll think about Birmingham.
"We've shown what we can do against Manchester United and today, and the standard is set.
"If we play like that we will win games. I'm so thankful to the Chelsea fans.
"I left through the back door and it upset me at the time but I have nothing but great memories of this place and they thank me like that.
"I'm a lucky man to have a night like that and I feel it."