The County Executive Committee Member in charge of Finance in Isiolo County, Mwenda Thiribi, has resigned over an alleged plot to execute him.
Reveals that Thiribi had employed additional bodyguards accusing Governor Mohamed Kuti of failure to protect him against cartels.
"Intelligence information has insisted that I get a security guard to work with me. After resisting this for far too long, I have finally succumbed and taken up a security guard to avoid people saying I was careless with my life," the letter read in part.
It explained that he had declined invitations from the governor to apply for the position on two occasions thus prompting the governor to send emissaries to him.
Thereafter, he reconsidered and wondered why Kuti had ignored all his concerns.
He claimed that the procurement department was controlled by a syndicate with authority from above because he had been blocked from accessing IFMIS for months.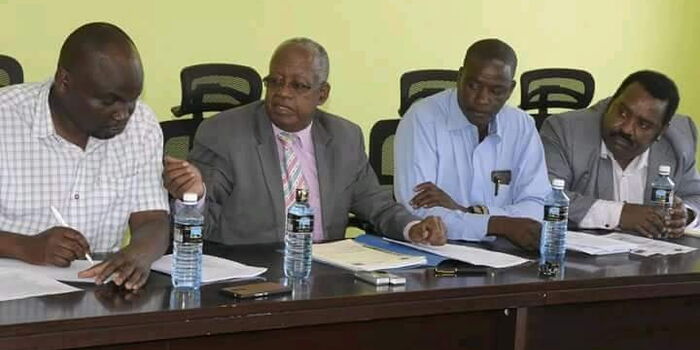 "I was kept in the dark by all the people I know, you took me lightly. I was convinced I was on my own," his letter to the governor added.
Thiribi's efforts to contain corruption at the department were received with resistance and accused the County Secretary of calling his officers spies.
In June 2018, the CEC had been involved in a grisly road accident while travelling to Isiolo from Nairobi under unclear circumstances.
The letter uncovered that persons working in the county government had in multiple times changed contents of financial documents that were signed by him thus exposing him to fraud.
Despite his frustrations, he promised that he would continue supporting the governor's strategies.