Gakuo passed on while being treated at Mbagathi subcounty hospital. The body was taken to the city mortuary on Tuesday.
Gakuo is said to have fallen fell sick on Monday morning and was rushed to the hospital.
When a popular media company Visited a room of Nairobi Remand Prison in Industrial Area two months after imprisonment few seats were available in the mirthless, time-tested enclosure as inmates consult lawyers and their loved ones.
Suspicious warders in their green uniform kept patrolling the area, occasionally barking orders.
Suddenly, three people in the black and white stripped prison uniform walk into the room. Their faces are unmistakable.
Leading the group was former Nairobi Town Clerk John Gakuo and, although he attempted to appear cheerful, you could tell that two months behind bars have taken a toll on the 68-year-old's body.
His head was clean shaven. Gakuo's feet were in thick socks and black rubber shoes. He was clearly attempting to protect himself from the cold.
Behind him was former Local Government PS Sammy Kirui, sporting short grey hair. The third inmate was Alexander Musee – former chairman of the City Council tender evaluation committee.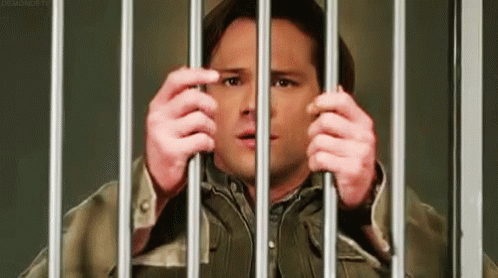 Kirui and Musee's uniforms had the initials "PO" – and we wish someone can explain why Gakuo's uniform does not.
In a recent interview, the head of the prison, Mr Samwel Ruto, said inmates above 65 years get special treatment.
Could it be part of the special treatment?
All are serving three-year sentences after being found guilty of participating in contributing to the loss of public money during the purchase of a 120-acre cemetery land in Mavoko in 2008, where Sh238 million was paid irregularly.
Other than the jail terms are a Sh1 million fine for Gakuo and Kirui while Musee is to pay Sh32 million.
The three inmates troop to a man seated at a corner – Mr Assa Nyakundi.
Gakuo's face lights up slightly when he hugs Mr Nyakundi, who we later learnt is his new lawyer.
Kirui and Musee also greet the lawyer animatedly before they sit on the plastic chairs.
From a distance, we can tell that the prisoners are really trying to impress on the lawyer to argue their case properly. The chat lasts well over an hour.
When you hire a lawyer, he is your voice. You want him to see things the way you do.
You want him to argue, to convince the way you could, if not better. And Gakuo is imploring Mr Nyakundi to do exactly that.
Mr Nyakundi has been at Economic Crimes Division of the High Court in Nairobi to plead for the release of the former town clerk on bail, pending the hearing of his appeal. Succeeding in such applications is no mean feat.
The law said for Gakuo to taste freedom, he had to convince the court that there is an appeal with a high chance of success.
Papers filed in court showed Gakuo's defence team attacking various parts of Chief Magistrate Douglas Ogoti's judgment that sent him behind bars.
His legal team advances four points in the petition of appeal, where it accuses the lower court of failing to evaluate the evidence, "which has glaring inconsistencies".
"The learned magistrate disregarded the nature, standard and substance of the appellant's collective evidence tendered in support of his defence," Mr Gakuo's team says.
Mr Gakuo continued to argue in his affidavit: "It was not within my functional, legal mandate or legal ability to terminate the procuring process."
The magistrate dismissed the pleas of innocence."All the accused, as demonstrated by the evidence, were persons in authority. They were mandated by law to prevent corruption.
Instead, Mr Kirui and Mr Gakuo acted passively and permissively, what is referred to as 'the nod from above' and allowed an act of corruption to take place while Ms Mary Ngechi Ng'ethe and Mr Musee actually facilitated the said acts of corruption," Mr Ogoti said in his judgment.
In their quest to have Mr Gakuo released ahead of his appeal, his lawyers also cited his health.
"Owing to this case, the appellant has been suffering intermittently from high blood pressure, hypertension, chest problems and has been in and out of hospital. His incarceration in the exceptional circumstances of a conviction that is clearly bad in law will, without doubt, occasion him irreparable harm," the advocates said.
Gakuo's advanced age, they argue, is enough ground for his release, pending the determination of the appeal "because he cannot dictate how fast courts should hear cases".