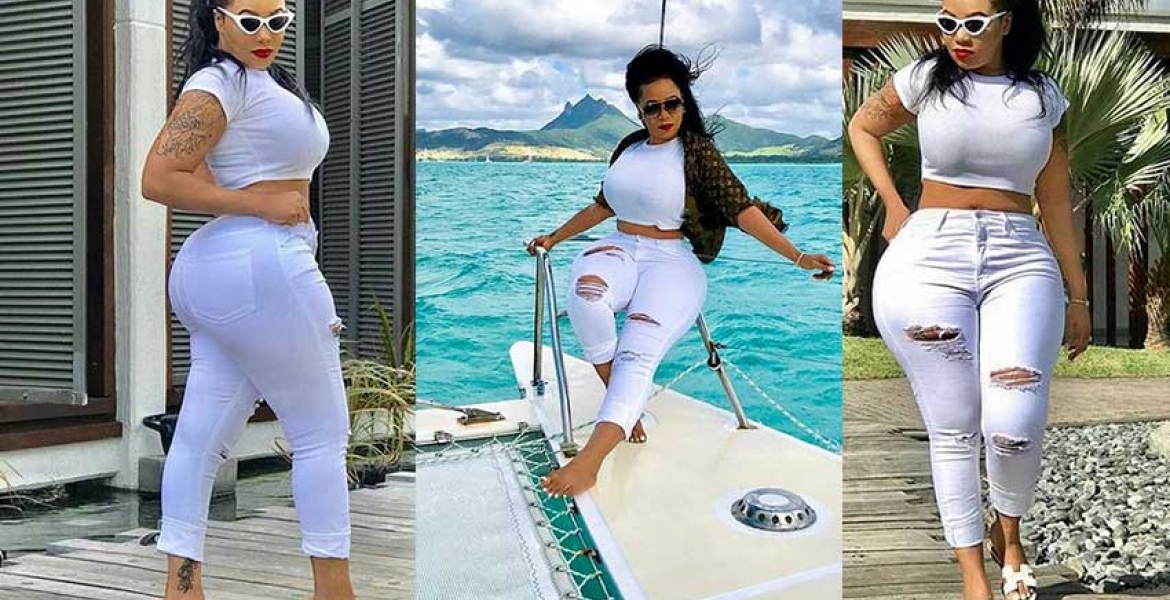 They say karma is a bitch.. it has a way of disappearing and returning to bite (really hard) when least expected.
This is what recently happened to Vera Sidika, rather her ex whom they had a bitter break up that was widely-reported in the blogs and on social media.
The socialite turned businesswoman was really psyched after receiving news that the boyfriend had been arrested in the United Arab Emirates (UAE).
"Someone called me yesterday to tell me that an ex that once wronged me got arrested last week. So karma does exit, what goes around definitely comes back around," she posted.
Despite their past, Vera sounded sympathetic nevertheless, adding that spending nights in jail in the UAE wasn't cute. "I can only imagine, may God be with him." She prayed.
Although she was kind enough not to mention who the ex was, only one Dubai-based ex is known to the public, hence many concluded the culprit was Yommy Johnson.He is the one who released her topless photo online last year, one that spread on the web faster than California wildfire.
Vera retaliated with a string of accusations against Yomi who had claimed had aborted his kid, that he even caught her cheating with a Kenyan politician.
She said the Nigerian bae was a conman who preyed on unsuspecting older women in the gulf for a living and also accused him of repeatedly clobbering her to the pulp.
"It's sad to think at such a young age I might wanna write my will, seen many stories on how exes kill and burn gals down to ashes. If this happens to me, you know who my killer is," Vera once posted.
She had claimed that since their breakup, the ex had been so hurt that he was hiring people to harm her.