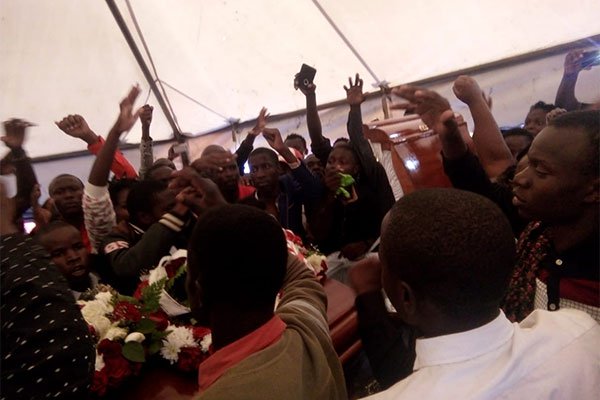 Loyal comrades of Rongo University students came to the funeral with a cry for justice for Sharon on her gruesome murder. Homa Bay Town MP Mr Peter Kaluma who is also the family's lawyer and was speaking at the time of their arrival, posed the service in order to allow them to grief.
Hundreds of the Rongo University Students on Friday disrupted  Sharon Otieno's burial approaching the area.They prayed for her and her buried foetus chanting "rest in peace and in power," stating that she was a good comrade.
They acknowledged the move as the beginning of the fight for justice adding that she did not deserve to die in such a vicious manner.
Shouting and wailing, the more than 100 students grieved in their own words and style, eulogizing her as a "good comrade".
Dean of Students Ben Asugo told Ms Otieno's family they empathise with them.
Ms Melida Auma, Sharon's mother, said they have not yet come to terms with the death of their child.
"It has been a very painful moment for us. Very tormenting. I wept when I saw her suspected killers in court," she told the gathering.
Relatives tried to make her regain consciousness for more than one hour. Her father appeared calm. Sharon will be buried at her grandfathers homestead in Magare village
Nairobi Women Representative Esther Passaris had earlier sponsored a full bus of mourners to attend the funeral.
Migori Governor Okoth Obado, who is a prime suspect in the murder of Sharon, is still in remand, alongside his PA Michael Oyamo,after his bail application was denied.
According to earlier reports, ODM leader Raila Odinga among other dignitaries expected to attend the burial of the student after he termed her murder as a heinous act.
Sharon was murdered in September and her body found dumped in a thicket nearly two months ago.
Her family settled on the burial date after they offered her husband, Bernard Owuor, 44 days to claim the body as per the community's traditions but he failed.
The burial committee for the slain Rongo University student Sharon Otieno had prepared a budget of Sh 1.1 million.
Committee chairman Elijah Opiyo said their budget estimates comprise a mortuary bill of Sh 50,000, coffin for Sh 50,000, catering personnel Sh 360,000 and meals for Sh 150,000.
Organising secretary Oracha Ochuodho denied social media reported that the budget amounted to Sh2.5 million.
The social media tally included Sh 100,000 to hire professional mourners and Sh 750,000 to feed the mourners.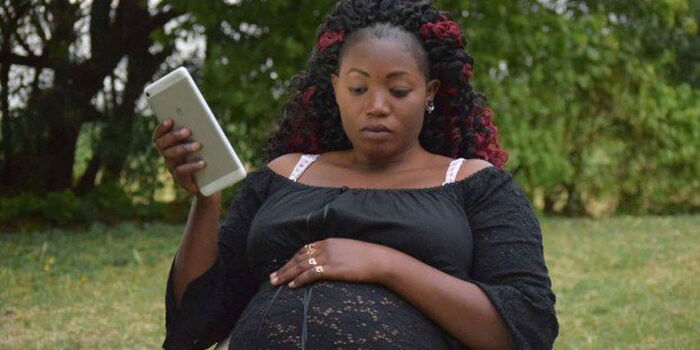 Oracha and Opiyo condemned those behind the malicious budget.
"They are malicious and do not mean well for the family and relatives of the deceased. Let people treat such messages with contempt they deserve," Opiyo said.
On the social media, there was a photograph of an incomplete permanent house for Sharon's parents (Melida Auma and Douglas Otieno) under construction and was expected to be completed using money collected through the funeral budget.
Opiyo said the organising committee has been accused of using Sharon's death to extort money from people.
Before her death, Sharon was abducted together with Nation journalist Barack Oduor on September 3 this year. Her body was found in a thicket at Owade area near Wire forest in Oyugis, Kasipul constituency, a day after the abduction.