Although there's technically no legal limit on how much money you can carry on a plane, if you're traveling internationally you must declare amounts of more than $10,000 on your customs form, fill out form FinCEN 105, and be prepared for possible interviews with law enforcement to explain the amount of money you're carrying.
However this is a mystery in the investigations of the the late Monica Kimani on how she did  go through airport with $60,000 to her apartment.
Sources say Monica Kimani  was briefly detained at the airport upon arrival from Juba because she was in possession of undeclared cash.
She was, however, let go after a high flying individual called senior KAA officials to secure her release.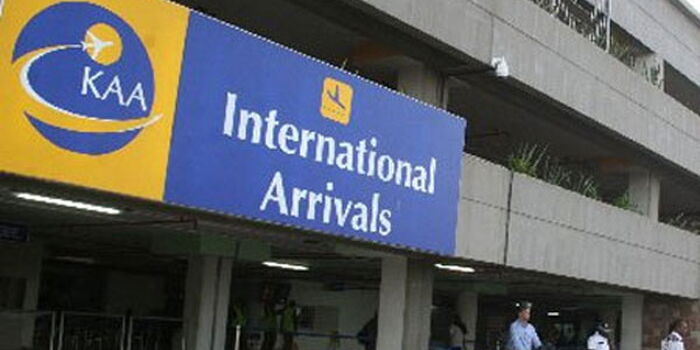 The said incident has been handled with the strictest confidentiality, with no official records showing Monica was at the airport on the material day.
Undercover police officers at JKIA, who requested anonymity, told the Star how Monica was briefly detained by customs and immigration officers but the incident didn't bear much significance until later when they identified her as the same woman who was brutally murdered.
The police officers have curiously been following the news of the murder and subsequent investigation in the media.
But Kenya Airport Authority Communication Manager Angela Tilitei distanced the institution from the incident.
"KAA does not have the mandate to detain any passengers. It is either immigration, port health or Kenya Airports Police Unit," she told the Star.
It is claimed that a red flag was raised after it emerged that she was carrying more money, in foreign currency, than she had declared.
Investigators have told the court, where they have arraigned two suspects, that they are still investigating the possibility of money having been stolen from Monica in her killing.
"The investigations are ongoing to establish any money that could have been taken from the deceased's house. The deceased was to travel out of the country," an affidavit by investigating officer Maxwell Otieno reads.
He said they are tracing the money movement, persons involved, and how and who is currently in possession of the money. This raises more questions on allegations that Joseph irungu was in possession of the said $60,000.
The prosecution hinted that its investigations will go beyond Kenyan territory but did not elaborate.
Monica lived flamboyantly going by her social media accounts where she more than once this year posted photos of big amounts of money.
Efforts to reach her family to confirm whether Monica was transporting any money or if they had received the money she allegedly had proved futile.