Kenya's slow progress in providing quality education for early learners is set to come under scrutiny at an international conference to start in Nairobi on Wednesday, October 17.
A new report of the National Early Childhood (ECD) Stakeholders whose contents will be shared at the International Conference on Childhood Development, says most children in early childhood centres are attending classrooms that are crowded.
Some children go hungry due to poverty.
Counties, according to the report, are yet to provide adequate number of teachers for the early learners.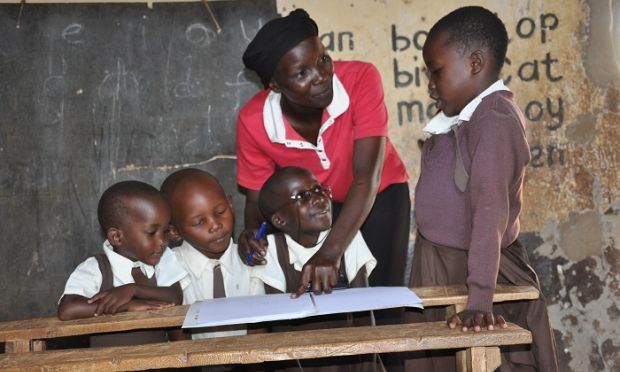 According to the report; Accelerating Early Childhood Development through Partnerships, dated July 2018, counties are facing challenges in expansion of early learning centres due to inadequate land for expansion and lack of full commitment by leaders to expand the schools.
"There are major gaps in coordination of this devolved ECD function with shortage of funds and teachers hindering the successful implementation of high-quality, affordable (Early Childhood) programmes across the country," the report says.
All county First Ladies are among the 500 government and policy makers from Africa that are expected to attend the meeting at the Safari Park Hotel.
Recently, Education Cabinet Secretary Amina Mohamed announced that each primary school will establish an ECD centre to provide enough vacancies for the early learners.
According to the report, the Kenya Institute of Curriculum Development was keen on ensuring it considered different levels of disability such as autism, and even mentally handicapped learners.
"Since the moral fabric of society could not be attained purely by a curriculum, parental engagement (in child development) is a key component in the competence based curriculum," the report says. The report cites the building the capacity of the caregivers as an essential component of a child's brain development.
According to the report, the learners considered under the new KICD curriculum were aged four years and above, meaning that those under the age of four years belonged to daycares or the home.
The Safari Park conference will discuss the problem of challenges of safety and protection of young children, a problem that has been endemic in Kenya where kidnapping and child trafficking cases are high.
It will discuss the health issues and services that support the needs of young children from conception to age eight and the physical and mental health of their caregivers.
Development, delivery and access to adequate nutritional services for young children from conception to age eight in Africa will also be discussed.
"Particular interests include children below three years of age and the integration of traditional systems, tools and resources," the report says.
The conference will serve as a platform for knowledge exchange and skills development with a strong focus on strengthening partnerships and building new collaborations to improve provision of ECD education.
The three-day conference that ends on Friday aims to bring together participants from Africa and beyond including high level policy makers, civil society organisations, development partners, ECD professionals, academia, practitioners, private sector actors and human rights activists.