Barcelona midfielder Arda Turan could face 12 years in jail after Turkish prosecutors charged him over a brawl with prominent singer Berkay Şahin.
The prosecutors charged Turan, who is currently on loan to Istanbul's Başakşehir, with sexual harassment, unlicensed possession of weapons and causing intentional injury over the fight with Şahin, state-run Anadolu Agency said.
The attacking midfielder testified to the police on Oct. 11 after he broke the pop singer's nose at a night club in Istanbul the previous day.
On her social media accounts, Berkay's wife Özlem Şahin said Turan had harassed her in the night club with sexually suggestive remarks and headbutted her husband during the ensuing fight. Turan was also accused of going to the hospital where Berkay was being treated and firing his gun there.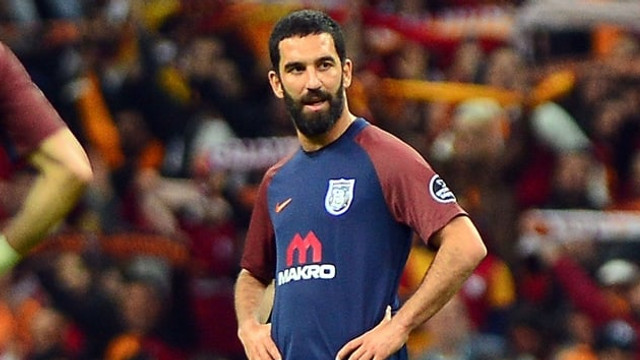 The footballer was released after police interrogation but his gun was seized by the police.
If he is convicted for a jail sentence longer than two years, the Turkish Football Federation can legally ban Turan from football for life.