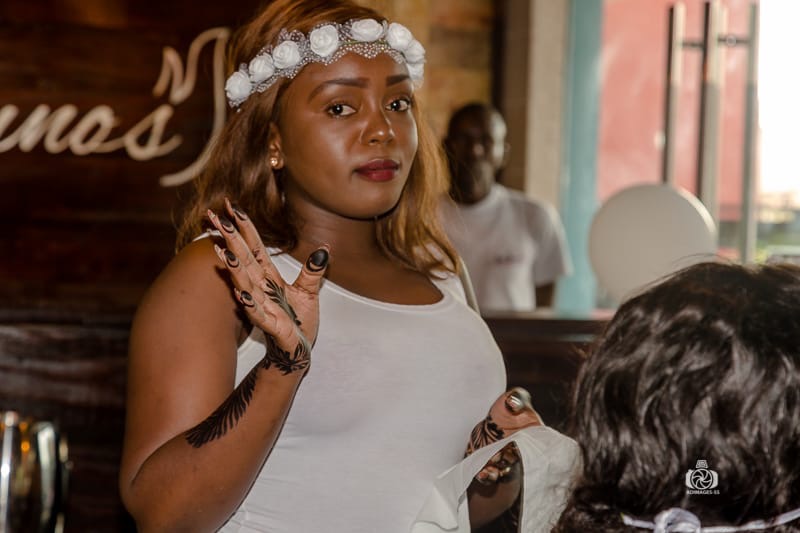 Police are planning to interview A doctor, a former radio presenter and a politician in the ongoing investigation into the murder of Monica Nyawira Kimani. Monica, 29, was found dead in her apartment in Nairobi about two weeks ago. Her throat had been slit and her body dumped in a bathtub, just hours after she returned from Juba, South Sudan.
Yesterday police said they would be seeking to interrogate four people whom Joseph Irungu, a prime suspect in the murder, was said to have contacted on the night of the murder. Irungu was alleged to have contacted them that day "seeking advice on a matter that was disturbing him". Investigations suggest that Irungu was the last person seen leaving the apartment where Monica's body was found. TV journalist Jacque Maribe, Irungu and their friend, Brian Kasaine, are being held by police. According to sources close to the investigations, an analysis of mobile phone communication shows that a few hours after Irungu left the house at Lamuria Gardens off Denis Pritt Road, he called and sent messages to at least four people.
Police also said they were extending their investigation to South Sudan, with detectives planning to visit Juba, where Monica lived and worked, to retrace her movements and activities. The team said it wanted to know what Monicah carried when she left Juba for Nairobi on September 19 as part of their investigations. They also want to know what she did for a living, her earnings and any other activities she was engaged in.
This will be part of their efforts to pursue the theory of money as the possible reason she was killed. "The investigating team intends to extend their investigations to South Sudan where the deceased is said to have come from on the fateful day and interview and record statements of witnesses who may have crucial information regarding the deceased's activities there," said an affidavit sworn by police.
Police said they believed Monica was killed and robbed of an unknown amount of money. They are also pursuing a love triangle angle. In Juba, Monica ran her family's business, Milly Paul General Trading Limited, which was started by her father when he ministered in the war-torn country. The company provides cleaning services and was contracted by a number of Kenyan companies. It is not clear if she was engaged in any other business. There are reports she was close to top government officials in Juba, including some in the military.
Irungu was positively identified by at least four witnesses at a police parade at the Kilimani station as having been the last person to leave Monica's house on the night she was killed. The witnesses were yesterday questioned for hours at the headquarters of the Directorate of Criminal Investigations.
Detectives handling the matter said they were looking for at least four friends Irungu talked to soon after he left the apartment. Also questioned was a Taxify driver who dropped Monicaoff at the apartment from Jomo Kenyatta International Airport. Police said they also wanted to confirm claims that Kasaine had been to Juba. The officers said they had received a tip that the businessman had been in Juba days earlier.