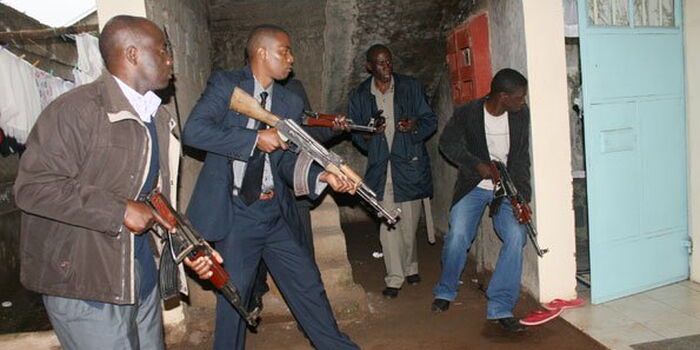 A Nairobi police officer has been arrested after Flying Squad detectives linked him to theft of Ksh.800,000 from a Mali national.
According to the Directorate of Criminal Investigation (DCI), Kelvin Ndosi is part of "rogue officers" who demanded for a bribe from Bathily Abdoulaye.
#DCI Flying Squad officers have arrested one police officer & are in pursuit of others following a report made by one Bathily Abdoulaye, a Mali national, who had reported that on 15/09/2018 four police officers from Nrb Area command came to his kilimani residence & arrested him

— DCI KENYA (@DCI_Kenya) September 19, 2018
"…on 15/09/2018 four police officers from Nairobi Area command came to his Kilimani residence and arrested him.
"In the process of the arrest the officers ransacked his house and took the following items: 8,000 US Dollars, Ksh.83,000, 3 Rolex watches each valued at 15,000 US Dollars, his passport and also transferred Ksh.30,000 from his Mobile phone number to another Mobile phone number," DCI said on Twitter.
The Mali national then lodged a complaint at the DCI offices over the "unprocedural" arrest.He reported that the police officers took him to Central Police Station but later released him without official booking in the Occurrence Book.
The passport of the complainant was recovered from the arrested officer. The #FlyingSquad is still looking for the other rogue officers including one driver attached to the County Criminal Investigations Officer,Nairobi Area.

— DCI KENYA (@DCI_Kenya) September 19, 2018