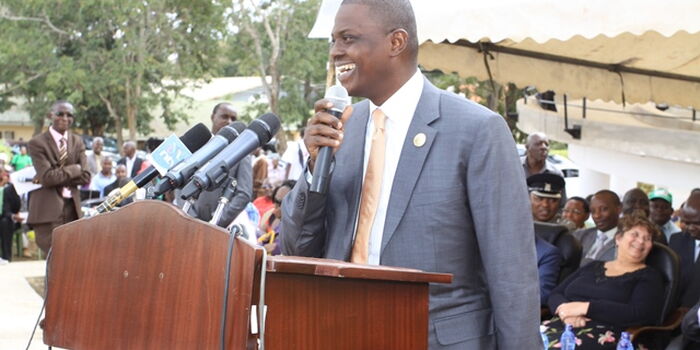 Kibwezi West MP Patrick Musimba, his wife Angela and three others have been detained until Thursday when Magistrate Helen Okwani will determine their bail application.
This is after they denied charges of conspiring to steal from Chase Bank.
A  n arrest warrant was issued on Thursday when charges of stealing Ksh1.15 Billion from the bank were levelled against them.
The prosecution has opposed their release on bail arguing they are likely to interfere with the ongoing investigation.
They have been detained at Kileleshwa Police Station.Meanwhile, the former chairman of the troubled bank Mohammed Zarfullah Khan has been released on a cash bail of Sh2million pending trial.
The court has freed him after it rejected an application to deny him bail on grounds that he is