Kenyans are now demanding for the demolition of Weston Hotel in Langata. This is after the government moved to demolish Taj Mall in Embakasi.
The long awaited demolition of Taj mall started in the wee hours of Saturday morning, when Sany the most feared excavator in Southern Sahara, arrived under heavy security to caress the walls of the building.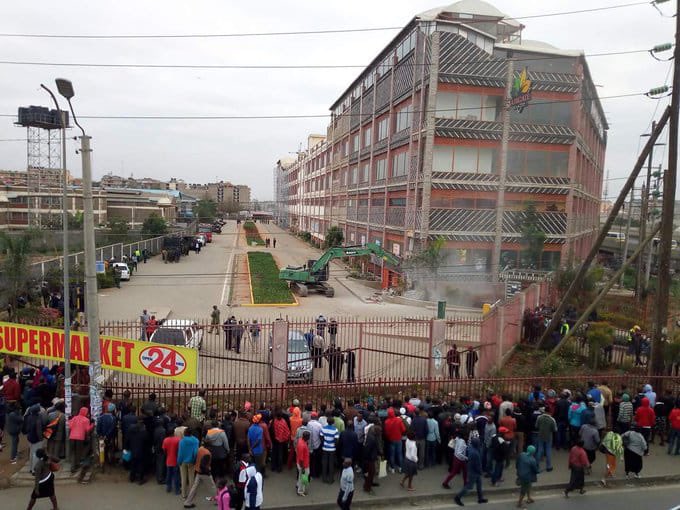 The government had issued a notice to the tenants of the building to vacate before 31st August. But Kenyans started reading malice when nothing happened.
A rumor started going round that the building will not go down since it is owned by a powerful politician. But all these doubts were put to end when Sany arrived.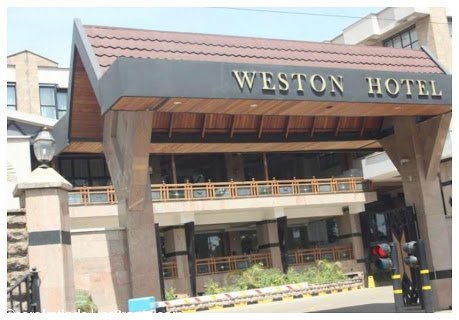 And now Kenyans are demanding that the Prestigious Weston Hotel which is owned by Deputy President William Ruto should also come down.
It was recently revealed that land on which the hotel stands belongs to the Kenya Civil Aviation Authority (KCCA)
KCAA executive director Gilbert Kibe, in August said  that the plot on Langata Road in Nairobi is among hundreds of parcels that it wants to reclaim.
"All I can tell you is that we are trying our best to repossess our land. We are in court with several cases and the rest is with National Land Commission. Yes, Weston Hotel is part of the land but the case is with NLC,"
We need a paybill to fuel SANY. After Tajmall, bigger tasks awaits the poor boychild; Kahama hotel, Weston Hotel, Sameer park and Arap Mashamba's Easton flats.

— INCREDIBLY TERRIBLE (@allen_arnold) September 15, 2018
After Taj mall , Weston hotel must be demolished. I saw Ruto selling 680 hotel and the new hotel in grabbed land in Mombasa via Sentrim Investments. @KenyanTraffic

— Rein (@Asamoh_) September 15, 2018
Now that Taj Mall is going down, Ruto should be ready because we are coming for Weston Hotel. The law should cut both sides.

— Mutai ngunyi (@NgunyiMutai) September 15, 2018
I as the Boychild president applauds the demolition of tower of impunity, Taj Mall. But remember We have a couple of assignments remaining. We want Standard Media Group & Sameer Business Park down! We want Kahama Hotel Globe Cinema Roundabout down! We want Naivas OuterRing down!

— El Presidente' (@AtGuru001) September 15, 2018