The new police uniforms have continued to elicit different reactions from Kenyans on Social Media with most people drawing alot of similarities between the new uniforms and those won by the Chinese police uniforms.
President Uhuru Kenyatta was in China for one week last week, he has not been seen in the public limelight since he came back on Sunday. But the first thing he does, is to initiate police reforms with new uniforms that look totally the same us those from the country he visited?
Did the President borrow the uniforms from China? Or are these part of the plans to auction the country? Those are the questions that most people are asking themselves? Kenyans also believe that the new uniforms are uglier than the previous ones that were won by Kenya Police and Administrative police.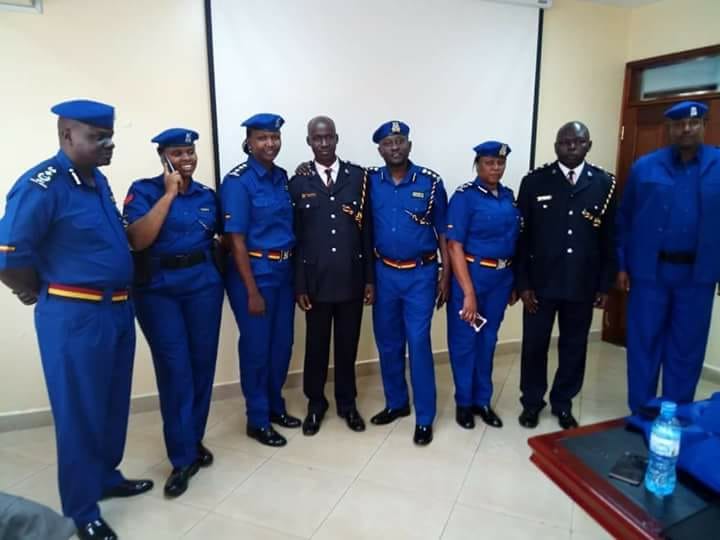 It is also not clear on why the government would invest in new police uniforms when the country is currently in a financial crisis, with the new fuel tax increasing the cost if living and leaving Kenyans poorer.
I am told the new Kenya Police uniforms are part of the Chinese Loans. Next President Uhuru Kenyatta will paint our officers yellow to complete the transformation of Kenya Zing Chu police!#PoliceReforms pic.twitter.com/1GIw2qwEMq

— The Kenyan Parrot ?? (@TheParrotKE) September 13, 2018
Ladies and gentlemen, introducing China police – Kenya branch. Next week all Kenya Police officers will learn Chinese. #PoliceReforms pic.twitter.com/GgohobnFBl

— Errycar10 (@errycar10) September 13, 2018
The new police uniform is just not looking good. Not appealing at all. Kenya Police had a good uniform they should have used. AP uniform should have been used for special operations.

— Robert ALAI, HSC (@RobertAlai) September 13, 2018
The #PoliceReforms also increased the pocket sizes for the police uniform. pic.twitter.com/ttnaRTl44y

— Ahmed Mohamed (@Asmali77) September 13, 2018