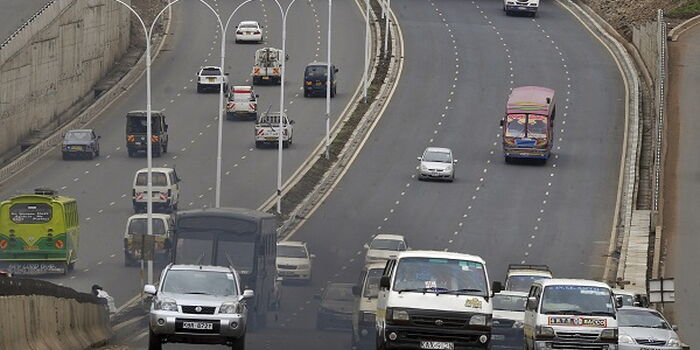 Motorists will start paying instant fines for minor traffic offences after a month, the Government has confirmed. Cabinet secretaries Fred Matiang'i (Interior), Joe Mucheru (ICT) and James Macharia (Transport) yesterday formed a task force to be headed by Transport Principal Secretary Esther Koimett to come up with rules on paying the fines.
Mr Matiang'i said almost 7,000 people were detained because of traffic offences, some which attracted penalties as low as Sh600.
"Imagine these people were fined Sh1,000, could not afford it and ended up in jails where they are consuming up to Sh20,000 a month. Some of these issues can be addressed through these instant fines," he said.
The CS said the Government was happy with the court ruling that allowed the mobilisation of the traffic legislation as part of efforts to address corruption in the criminal justice system.
The instant fines were gazetted on September 23, 2016, and penalties range from Sh500 to Sh10,000. Justice John Mativo on Tuesday ruled that the Kenya National Union of Co-operative Staff had failed to prove that the rules guiding the instant fines were unreasonable, noting that they were meant to save time for all parties.