Amani National Congress (ANC) leader Musalia Mudavadi has linked the recent implemented 16 per cent Value Added Tax on petroleum products to corruption in the energy sector.
According to Mr Mudavadi,  after taking into consideration the cost of fuel, pipeline and storage, a litre of petrol should go for Sh72.61.
While addressing the media at his Lavington office he said, "We have time and again cautioned against uncontrolled borrowing. Chickens have come home to roost and the government does not know where to turn or what to do."
In addition, "The government is taxing poverty to pay for stolen funds."
According to Mr Mudavadi the fuel prices should be reduced to 12 per cent VAT.
He also asked the government to negotiate for flexible loans with longer grace periods, low interest rates and a longer time to pay as a way of addressing the Sh5 trillion national debt.
He further added saying that, "It has been proved that the higher the taxes, the higher the propensity to evade them. It is even worse when Kenyans are being taxed so heavily to pay for corruption, Kenyans want to see those who contributed to the current mess punished."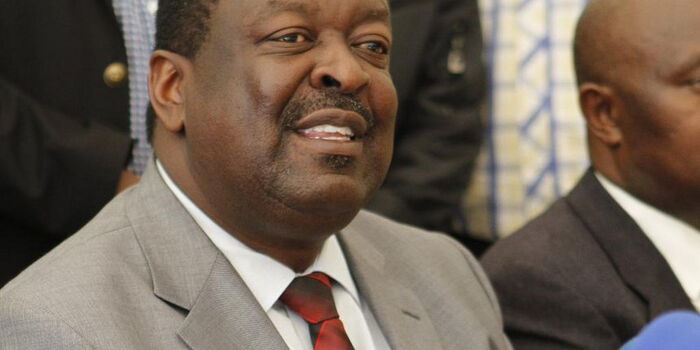 "The new petroleum levy would be unnecessary if those given the responsibility to manage institutions that oversee and regulate the energy industry performed their work with integrity and accountability. Appointments to these offices are largely political," Mr Mudavadi said.
The fuel prices were oimplemented on 1st September through directive from the Treasury Cabinet Secretary Henry Rotich.
Alot of other politicians have gone ahead and condemned the increment of the fuel VAT others even crushing online.