Chelsea outclassed Bournemouth by 2-0 to make it four wins out of four in the Maurizio Sarri era. Goals from Pedro and Eden Hazard sealed the deal for the Blues. As envisaged by many, the home side began with bucket loads of possession but failed to establish a foothold in the game.
Alvaro Morata had two good chances in the first half along with Marcos Alonso, who struck the frame of the goal right on the brink of half-time. After the break too, the Pensioners recycled possession but couldn't find a breakthrough.
Sarri then introduced Giroud and Pedro, who had an impact on proceedings. The latter placed his left-footed shot to perfection to give his side the lead and score his third for the season. Eden Hazard then capped off a not-so-convincing victory for Chelsea.
3. Cesar Azpilicueta
The ever-so-reliable Cesar Azpilicueta did what he always does best – defended with alertness, sharpness and neatness.
First of all, he had his lines covered. The Spaniard man-marked the opposition players to near perfection, tidied up the loose balls and disallowed crosses into the box. Going forward, he enjoyed a lot of space as the Cherries had congested the central areas.
2. Joshua King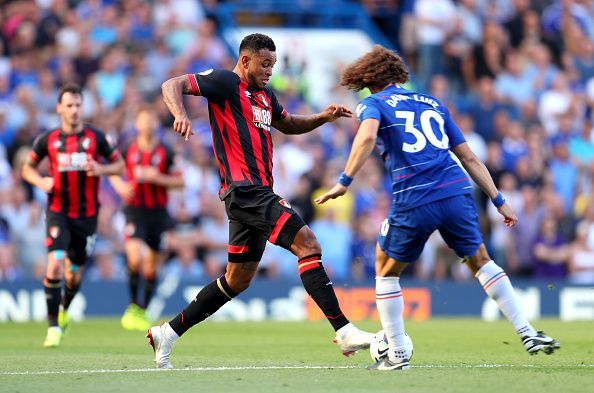 The Cherries held a compact back-line and pressed hard on Chelsea in fits and starts. King was fantastic from that point of view, as he stole the ball from the blue shirts who were napping in possession. He also created openings for Fraser and Wilson upfront by interchanging quick passes, playing it in their path and trying to split the defence.
1. Mateo Kovacic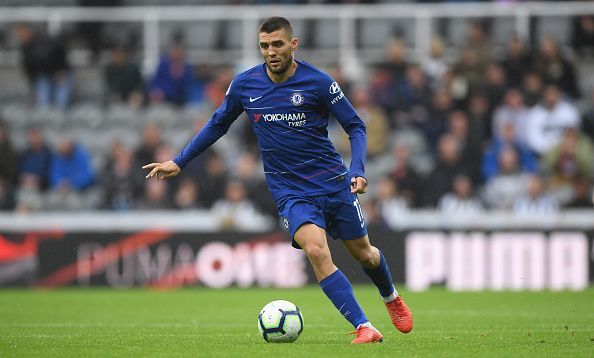 Kovacic was a step ahead of everyone on the pitch. There was nothing he did not do well in his first start at Stamford Bridge.
The Real Madrid midfielder was exemplary in every single attribute a central midfielder must have. Starting off with his defensive involvement, the 24-year-old tracked back smartly, won the 50-50 challenges and intercepted a number of passes.
With the ball, he was just delightful. His link-up play with Hazard and Alonso down the left created a sense of confusion in the opposition's ranks. His touch, balance and sweet passing was the highlight of Chelsea's victory. Despite being under pressure a number of times, due to his first touch and use of his body, the technically sound midfielder skipped away from challenges and kept hold of possession, if not carry the ball forward. Take a bow, Mateo Kovacic. You are a class act.