Self Proclaimed NRM General Miguna Miguna has just branded the Orange Democratic Movement Party (ODM) a hopeless party.
This is after the party released a statement condemning Ugandan President Yoweri Museveni for mistreating Pop star musician and politician Bobi Wine whose official names are Robert Kygulanyi.
Miguna, who is currently in exile after he was deported by the government wondered why, the party can condemn Museveni but refuse to condemn President Uhuru Kenyatta for according to Miguna 'over the murder of Msando and 500 @RailaOdinga supporters or my torture and exile.'
Miguna also wondered why the party has never released a statement of the illegal occupation of Migingo Island by Ugandan police who terrorize and brutalize Kenyan fishermen.
The @TheODMparty and its leader into perpetuity @RailaOdinga are hopeless. They "warn" @KagutaMuseveni over @HEBobiwine but not @UKenyatta over the murder of Msando and 500 @RailaOdinga supporters or my torture and exile nor have they done anything over the occupation of Migingo.

— Dr. Miguna Miguna (@MigunaMiguna) August 31, 2018
On Friday, ODM released a statement saying they have watched with a lot of concern ongoings in Uganda with regard to the arrest, torture and sham prosecutions of Kyadondo East MP Robert Kyagulanyi Ssentamu, known better by his stage name, Bobi Wine and his other Colleagues.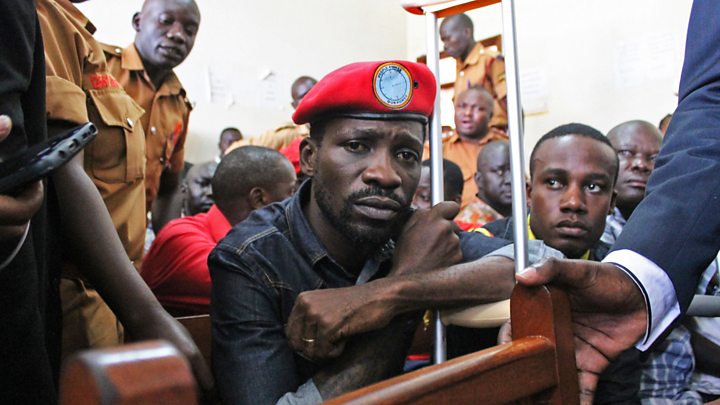 "We have monitored the situation quietly with the expectation that the various interventions from across the world would bring pressure to bear on the regime to do the right thing but are now forced to speak out due to the deterioration of affairs in the country.
Uganda is a key cog in the East African Community, a key trading partner of Kenya and a country whose stability, or lack thereof, often has an impact on Kenya.
Besides, the barely concealed tendency of its President, Yoweri Museveni, to assert political influence on its neighbours, including Kenya, makes it a country of great interest to us as a Party.
In its eleven years of existence, the Orange Democratic Movement has remained steadfast in its fight for freedom and justice, and remains cognizant of the fact that greater freedom, not just in Kenya, but across Africa, is key to democracy and development of all Africans.
The assault on the freedom of Hon Kyagulanyi and his colleagues does not sit well with this principle. We are saddened by the fact that even after leaving custody with injuries that needed treatment abroad, Hon Kyagulanyi was stopped from leaving Uganda, and in the most callous and inhumane manner.
We urge all parties in Uganda to urgently embrace the values of democracy and justice, for ultimately, dictatorship in the modern world remains unsustainable. More importantly, we demand that the rights, dignity and freedom of Hon Kyagulanyi be respected by the regime. In particular he must be allowed to immediately access the medical attention he deserves on humanitarian grounds. There are no two ways about this.
We will keep an eye on these unfolding events, as we encourage the forces of democracy and peaceful revolution to remain unwavering and firm in their resolve to make our countries more responsive to the needs of their people."