Jose Mourinho trolled Tottenham fans, took a swipe at his rivals, and launched a passionate defence of his managerial abilities in another fiery press conference on Friday.
The Manchester United boss was taunted with chants of 'You're not special any more' by the visiting Spurs faithful at Old Trafford on Monday night as United slumped to a 3-0 defeat.
The defeat was United's second in succession in the Premier League, and has ramped up the pressure on Mourinho.
And the Portuguese responded to the barb from Spurs supporters in his press conference on Friday by reminding them he outwitted them in last season's FA Cup semi-final, while also pointing out their lack of title success.
"They didn't have that song when we beat them at Wembley a couple of months ago," said Mourinho, ahead of United's trip to Burnley on Sunday.
"That was a cup final they had a big dream to go.
"They also had a title they had a big dream to win, because they didn't win many, and of course they were not singing that."
Mourinho stormed out of his last press conference on Monday night demanding to be shown "respect" from journalists following the defeat to Spurs.
And on Friday, he was again in feisty mood as he talked up his past achievements and declared himself "one of the greatest managers in the world".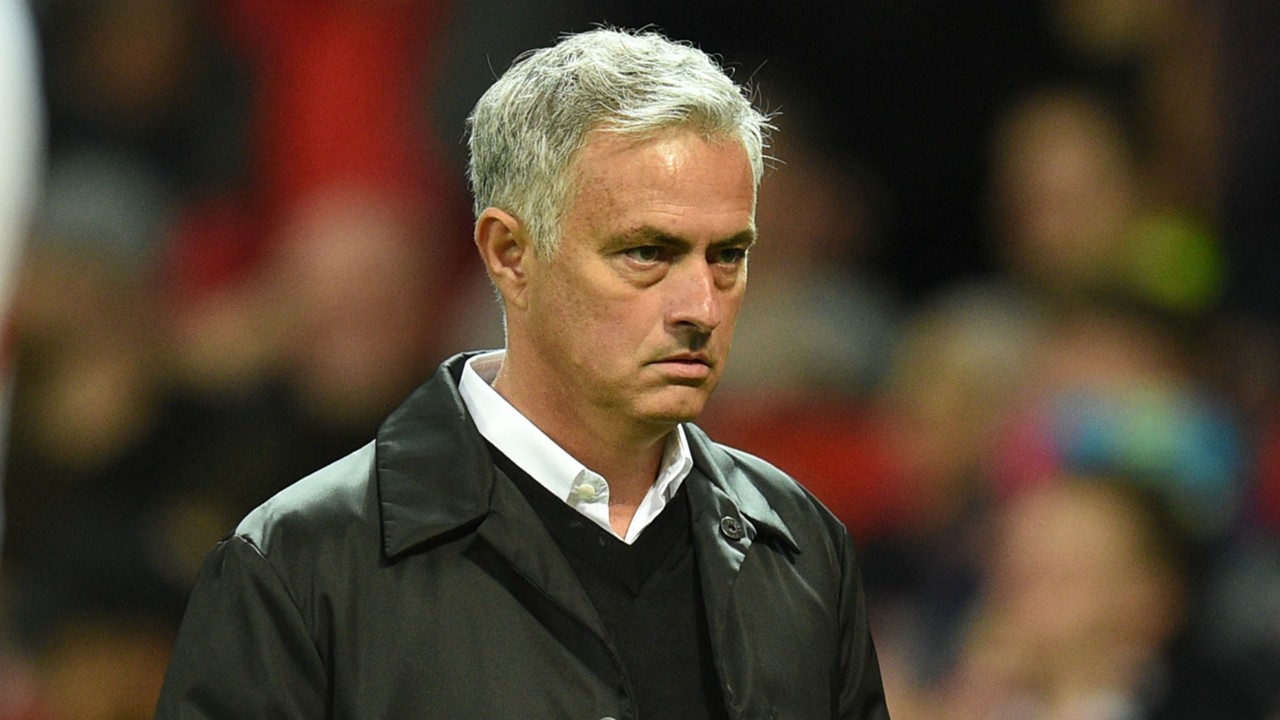 Mourinho has won eight league titles in his career but has yet to lead United to Premier League glory, having finished sixth and second in his two seasons at the helm.
Asked if he could still be considered a great manager if he failed to win a title at United, Mourinho responded: "Of course. Did you read any philosopher?
"Just as an example Hegel says: 'The truth is in the whole,' is always in the whole.
"I am the manager of one of the greatest clubs in the world, but I am also one of the greatest managers in the world."
Mourinho then intimated that Liverpool's Jurgen Klopp and Tottenham's Mauricio Pochettino, neither of whom has won the Premier League, get an easier ride.
"Do you ask that question to the manager that finished third in the Premier League or fourth?" he said.
When a reporter replied that Klopp never proclaims to be a great, Mourinho responded: "Because he never win anything in international for example. That's his problem, I tell you what I think, how he feels. And I answer you the question."