Former minister Jim Muhwezi has warned the Kyadondo East MP Robert Kyagulanyi, alias Bobi Wine, over what he termed as violent politics aimed at destabilizing the country.
Mr Muhwezi said that some politicians are breaking laws designed to protect human rights.
"Bobi wine should go slow. The NRM government he is tarnishing over human rights violations designed the constitution and enshrined in it laws that protect human rights during elections. Breaking these laws is undermining the government," he said Friday.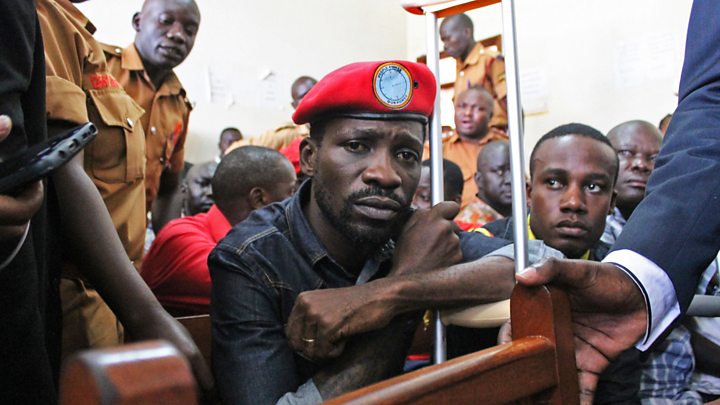 The former Information and Technology minister was speaking at the swearing-in ceremony of new leaders of the recently created Rwerere Town council in Rujumbura County, Rukungiri District.
He said leaders like Mr Kyagulanyi are not politicians, but musicians who should not destroy politics with their comedy.
"Stay away from such people….the likes of Bobi Wine. Let Bobi Wine stay in his lane and stop scratching where it does not hurt, and later shout 'human rights'. That's not how they play with the government," he said.
Jim Muhwezi is the former MP for Rujumbura County who was defeated by Forum for Democratic Change's Fred Turyamuhweza.
Mr Kyagulanyi is facing treason charges following chaos during by-election campaigns in Arua Municipality early this month.
President Yoweri Museveni's lead car was vandalised and Mr Kyagulanyi's driver was shot dead.
Mr Kyagulanyi, Arua Municipality MP Kassiano Wadri, Jinja East MP Paul Mwiru, Ntungamo Municipality MP Gerald Karuhanga and a host of other activists were arrested and later granted bail on August 27.