Wilfred Ndidi has disclosed that the positivity within the ranks at Leicester City made his decision to sign an extension very easy.
Barely a day after grabbing their first win of the season, the midfielder signed a new six-year deal with the Foxes.
Ndidi who joined from Genk in January 2017 has been a mainstay in the side, helping ease Leicester's post-N'Golo Kante era with masterclass performances at the heart of the midfield.
His showings won him two consecutive Young Player of Year awards at the club, as well as admirers from top sides including Liverpool and Arsenal.
But his decision to stay put at the King Power Stadium has been influenced by the support he has received so far.
"Honestly, I'm happy because having fans like Leicester fans means a lot to players like me. I'm very, very happy about it," Ndidi told LCFC TV.
"It gives me a lot of joy, because it's not just me. Supporting the team makes me happy. With them pushing the team, everything goes well and everyone is happy.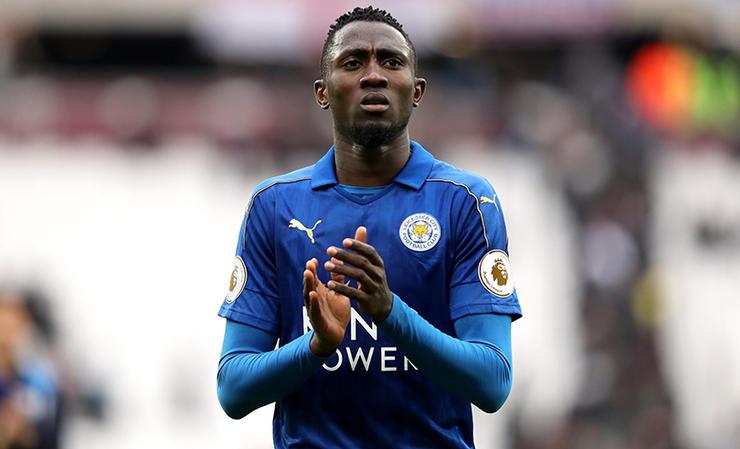 "I'm so happy and comfortable with everyone – the coaches, the players, the staff and the people working here. I'm very happy because everyone is friendly.
"As well as playing football, you can also learn a lifestyle outside football. I'm happy I'm growing here and I'm really looking forward [to the future].
"I feel welcome here because everyone is friendly. I'm in a place where people love me, encourage me and try to push me. I am so happy I've done this."
Last term, Ndidi beat the likes of Idrissa Gueye, Kante and other midfielders to becoming the Premier League's top tacklers after completing 138 tackles.
"For me, I will say it's not just me," he added.
"It's the players. A man cannot make a team, I think the team makes a player. I think because of my team-mates, everyone is pushing and everyone is encouraging each other.
"I would say I leave that aside, I wish we can win more games than just the stats or the tackles. I don't look towards that area, I look towards the team winning.
"It's gone now and we look forward to a new season. It's started already and we'll try to get as many points as we can. That is the most important thing."
Having featured in the Uefa Europa League [at Genk] and the Champions League, the Nigeria International talked about another stint in Europe.
"I would say I always take things as they came and take it one step at a time.
"I don't like thinking about what will happen in the future. I would say it starts from now and I just want us to start winning games and progressing – to get as many points as we can in every season."