Though reggae, like any genre, is sometimes maligned by haters as "all sounding the same," we find the classic reggae canon overwhelming in its size and diversity. Considering that what's considered "early reggae" is often considered to come from a span of only about a decade, and was mostly made on a relatively small island, the breadth and depth of the genre are impressive. Still, within the thousands of great sides, that era produced some truly special songs — popular, influential, or just plain dance-worthy — and these ten are as fresh and relevant today as they were the day they released.
Johnny Nash – "I Can See Clearly Now"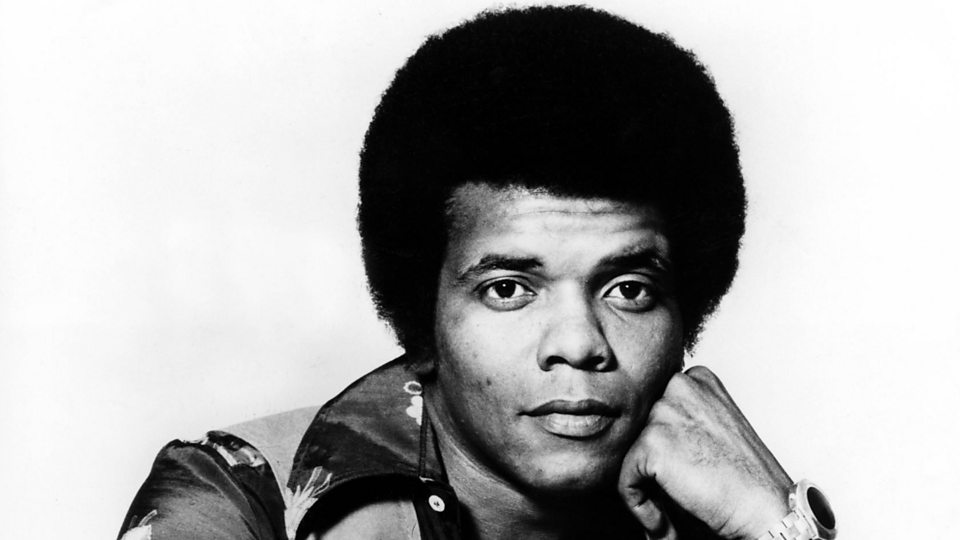 Johnny Nash wrote and recorded this 1972 song, which reached #1 on the Billboard Charts in the United States and was certified gold, thus having a major part in popularizing and mainstreaming reggae in mainland North America. It's an up-tempo feel-good number with unabashedly positive lyrics and remains a staple in the sunshine reggae repertoire. A cover version was recorded by Jimmy Cliff in 1993 for the soundtrack to the movie Cool Runnings, about the Jamaican Olympic bobsled team, but Nash's original is still the stronger version. A little-known fact: Johnny Nash was actually an American by birth, but he recorded in Jamaica, befriended most of the rest of the artists on this list, and had several hits in the Caribbean.
Eric Donaldson – "Cherry Oh Baby"
This ballad of unrequited love has become one of reggae's most covered classics, with everyone from the Rolling Stones to UB40 offering up their own versions, but there's nothing quite like Eric Donaldson's soaring tenor and that iconic organ riff. Though it never charted outside of Jamaica, it was a mega-hit within the country and won the prestigious Jamaican Song Festival Competition in 1971.
Bob Marley – "One Love / People Get Ready"
You can't have a list of classic reggae songs without including Bob Marley, of course, but the question ultimately becomes, "Which song?" If you asked 10 Bob Marley fans which of his songs has been the most influential and the most timeless, you'd probably get 10 answers. So after a bit of dithering, we chose the song that BBC named "Song of the Century." Bob Marley actually recorded "One Love" three times (in the studio, that is — there are a number of live recordings available as well): the first time, as a ska single with the original Wailers; the second, as part of the "All in One" medley (1970) which saw the Wailers re-recording their ska hits in a reggae style; and finally, a straight-up reggae throwdown, with extra-musical phrases from the Curtis Mayfield-penned Impressions hit "People Get Ready," released in 1977 on the essential album Exodus. They're all great, but the final is a gorgeous, glorious recording that remains as relevant as it does listenable.
Peter Tosh – "Legalize It"
The title track of Peter Tosh's first solo album after leaving the Wailers, "Legalize It" is a no-holds-barred pro-marijuana song. Now, ganja is a sacrament in the Rastafari religious movement, so Tosh is actually making a political statement about religious freedom with the song, but it's become an anthem for a certain segment of the pro-marijuana lobby, and by extension, a generally well-known countercultural protest song. It doesn't hurt that it's got a great, catchy hook and lyrics that lend themselves well to singing along.
Burning Spear – "Marcus Garvey"
Rastafarians consider Pan-Africanist writer and orator Marcus Garvey to be an important prophet; in fact, the final prophet who told of the second coming of the messiah, which they believe took the form of Ras Tafari Himself, Emperor Haile Selassie of Ethiopia. This song, which talks more about Garvey's prophecies (as seen from the viewpoint of Rastas), is one of roots reggae legend Burning Spear's most enduring, featuring his signature soulful vocals and a first-class horn section.