On the back of their impressive European Super Cup victory over rivals Real Madrid, Atletico Madrid are being tipped as genuine contenders for the 2018/19 La Liga title.
Diego Simeone's side shocked the world of football by beating Real Madrid and Barcelona to the 2013/14 crown, blowing opponents away with their powerful approach and making stars of previously little-known players.
Their title win, the tenth in the club's history, was so unlikely due to the 21st century dominance of Real Madrid and Barcelona. Between 2005 and 2018, Atletico are the only club to have broken the La Liga duopoly by winning the Spanish top-flight.
The era of Cristiano Ronaldo and Lionel Messi has made their clubs title magnets in recent years, but Atletico have spoiled the well-worn party before – and they can do it again.
Here are three reasons why Simeone's men can win La Liga this season.
1. Diego Costa back to his best
After impressing at the World Cup in a below-par Spain side, Diego Costa picked up where off in the Super Cup final, scoring a stunning goal within 49 seconds to give Atletico a surprise early lead.
This was Costa at his contentious but brilliant best, bulldozing opposition defenders, appealing against every referee decision and, most importantly, scoring important goals.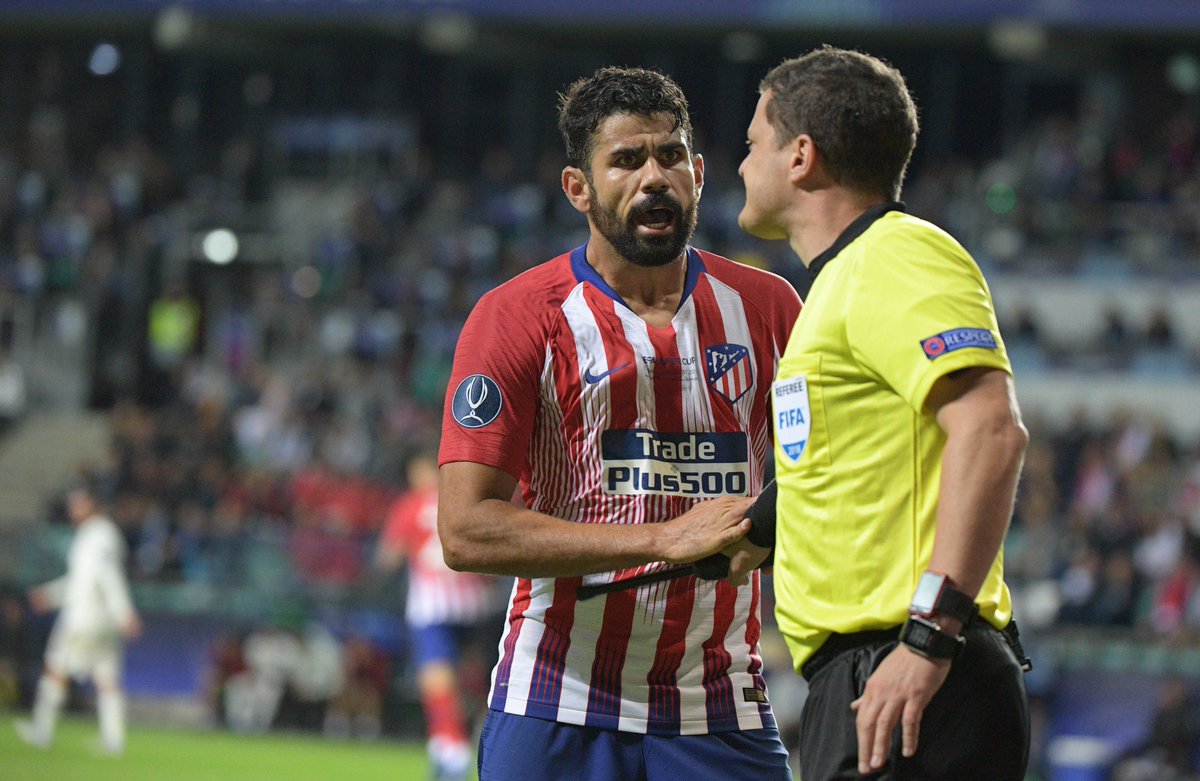 The 29-year-old gradually felt his way back into his role at Atletico upon rejoining the club in January, finding the net nine times in 24 appearances during the second half of last season.
He now looks ready to regularly lead the line again, forming what could be a lethal partnership with Antoine Griezmann and potentially firing Atletico to La Liga glory.
Had Costa not left the field with an injury in the first half of the 2013/14 Champions League final against Real Madrid, Atletico may have secured an historic double that year.
With his confidence and ability having now fully returned following a difficult end to his Chelsea career, Costa will be dreaming of making history this term.
2. Griezmann buzzing after World Cup glory
There's no denying Antoine Griezmann was already among the best footballers in the world prior to this summer, but his World Cup win with France – and his goal in the final – has arguably seen him leapfrog a couple of his contemporaries.
Griezmann has been Atletico's talisman since Costa left for Chelsea in 2014, scoring 112 goals in 209 appearances including twice in last season's Europa League final victory over Marseille.
His decision to stay with Atletico, ignoring interest from Barcelona over the summer, has seen his bond with the club and its fans grow even stronger.
And his World Cup medal will do anything but weigh him down. Instead, it could provide Griezmann with even more freedom and confidence, aiding Atletico's quest for La Liga success to no end.
As mentioned above, an electrifying partnership with Costa is on the cards this season. If both players can stay fit, Atletico's potential has no limits.
3. Ronaldo a fiend of the past
It is difficult to image Real Madrid would have lost the Super Cup final to Atletico by two clear goals had Cristiano Ronaldo been on the pitch.
Indeed, the amount of times Ronaldo has decided a tight contest with a flick of his head, a blast with his right foot, is difficult to keep up with.
What we can keep track of is Ronaldo's record against Atletico. During his time in the Spanish capital, the Portugal captain scored 22 goals in 31 Madrid derbies, including 12 strikes in 16 La Liga encounters.