Its hard to imagine lawyers getting in trouble with the law which is their expertise but we have to admit they are humans too and may anger the police at some point.
One lawyer Akusala didn't know how his day was going to end on September 3, 2016, when officers arrested a motorist in Nairobi West, claiming that he had caused a traffic jam while demanding an explanation from him as to why he was on the phone while driving during the 9 pm incident.
Akusala's decision to help the 80-year-old motorist who had been arrested by traffic police officers has earned him Sh 2 million.
The attention of lawyer Boniface Akusala, who was driving, was attracted by the altercation between the motorist and the officers. He went to find out what was happening. Mr Akusala told the motorist to cooperate with the officers as his offence would only cost him a Sh 1,000 fine.
However, his advice did not please the officers. They freed the senior citizen and turned their anger on Akusala. They locked him up at Lang'ata Police Station. The officers accused Akusala of interfering with their work and incitement to violence.
They locked him up in container, a temporary holding area, before booking him at the station. Akusala asked the officers to release him on bail pending his appearance in court but they would hear none of it.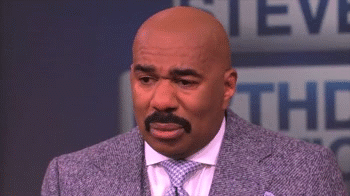 The lawyer was released a day later without any charges being preferred against him. But the matter did not end there; he sued the police for illegal arrest.
High Court Judge Wilfrida Okwany awarded Akusala after finding that he had been illegally been arrested. Court records show all that the lawyer did was to alight from his car, walk to the motorist and told him what was required of him according to the law.
She said: "My assessment of this case portrays the petitioner as a very brave man who, true to his calling as an advocate, took his time to assist a senior citizen in the dead of the night at a time most people would have chosen to look the other way or gone on with their business."
"Needless to say, this court takes judicial notice of the fact that lawyers have, in the recent past, been victimised by police officers while in the course of their duties of representing their clients. Who will stand up for the rights of the downtrodden in society? It would appear the actions of the police, if not checked, would make the legal practice a matter of life and death," added Justice Okwany.
She noted that Akusala's case was a classic example of how police officers operate with impunity. They never lack charges to press against a person they have arrested even if he or she is innocent, she said.
Do you think the police will learn a lesson or two from this?