Remember when you were young and you used to receive this one visitor in your home frequently, that they no longer stopped becoming visitors?
Well, there is also a possibility that you were this irritating visitor who bored your host with frequent unwarranted visits.
And that is exactly what has befallen our leaders, who have visited foreign countries so much, that the host countries are tired of hosting delegations from Kenya.
And these are not my words, they're the words of former Prime Minister Raila Odinga.
Members of County Assemblies have come under sharp criticism following the ongoing wave of impeachment of Speakers across the country.
"Foreign countries are even tired of Kenyan delegations going to their countries for bench marking," said Odinga.
Speaking at the burial of the late Mzee Peter Musyoka in Tseikuru on Friday the NASA leader lamented on the current wave of impeachment against county assembly speakers across the country.
"There is something going on in the counties that are so annoying. You hear that governors have been impeached, maces stolen. people are fighting everywhere," he said.
He said the impeachments are not genuine but are orchestrated by the demand for lucrative foreign trips and benchmarking outings that come with hefty allowances.
"Most of Speakers are staring at ouster bids and this all is because of money. A lot of money is being spent by these MCAs on foreign trips instead of benefiting the ordinary citizens;
He said the trend needs to be stopped immediately as it is painting a negative picture to devolution which is expected to work for the people.
In the last term, the target was on governors who served at the mercy of the ward reps. The target now is on Speakers.
Speakers who have been branded unfriendly risk being thrown out by the ward reps who accuse them of gross misconduct and abuse of office.
Recently, chaos erupted at the Homa Bay Assembly as a section of members wanted to forcefully eject Speaker Elizabeth Ayoo accusing her of poor leadership.
This was the same scenario at the Nairobi County Assembly when they impeached Speaker Beatrice Elachi.
In Kisumu, Speaker Onyango Oloo escaped impeachment by a whisker after ODM intervened to rescue him when the motion had already been filed.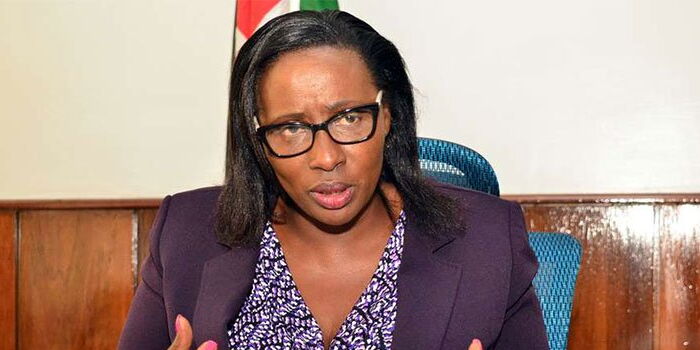 On Thursday, leadership wrangles rocked Nyandarua county assembly after MCAs allied to governor Francis Kimemia blocked speaker Wahome Ndegwa from accessing the chambers.
They then went ahead to swear in Kaimbaga MCA Gabriel Gathure in an acting capacity. Gathure (independent candidate) was sworn in by Mirangine MCA Mathu Wainaina (Jubilee) on Tuesday.
Operations at the Garissa county assembly were also paralysed on Thursday following protests by members staff citing Speaker Ibrahim Abbas high-handedness.
Are our MCAs this greedy?