Justice delayed can be equated to justice denied. What is the intensity of a pain of the family who lose their child through a mysterious way? In fact an innocent child? The pain is just overwhelming.
Most criminal cases take long before justice is served , this robs the people happiness and belief in the system. The judiciary is always slow in Kenya and that is close to infringement of the justice.
The ruling on an inquest to establish the killers of Baby Samantha Pendo will be given on February 14 next year.
Senior resident magistrate Beryl Omollo requested the counsels representing various parties for sufficient time to comb through the evidence presented in court. "I don't want to be too ambitious and we hope we will give Baby Pendo a Valentine's gift," she said.
The inquest came to a close yesterday after the last two witnesses gave their testimonies. The six-month-old died in August last year after she was reportedly clobbered on the head by police in her parents' house in Nyalenda Slum, Kisumu.
The officers were quelling chaos that rocked the lakeside city after Uhuru Kenyatta was declared winner of the August 8 presidential election.
Government Chemist Joseph Gitonga gave his report on the exhibits provided to him by Ipoa investigator, including a teargas canister.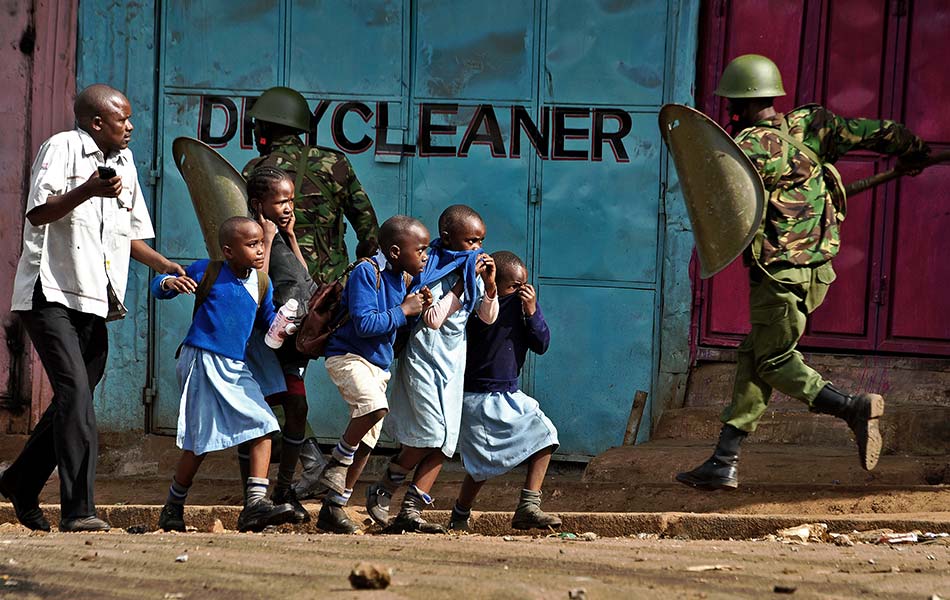 Counsels said the police service should be held responsible for Pendo's murder since it could not identify the individuals responsible.Richard Onsongo, for the Law Society of Kenya, said the police service is liable since the blunt object used to clobber Pendo belonged to the institution.

Nzui, representing Ipoa, said the officers violated the National Police Service Act by using excessive force, including teargas, in a residential place where children are likely to be found.
"I urge the court to find that the use of force by the police was unlawful and unjustified and whoever is culpable be brought to book," she said.

State prosecutor Nyakundi Mokaya, however, requested for time to compile written submissions, including recommendations from the DPP.

Twenty-one witnesses testified in the inquest.
They included the baby's parents – Joseph Abaja and Lenser Achieng– and nine neighbours.