Liverpool fans are fuming on social media after former Manchester United defender Jonny Evans compared Harry Maguire with Vigil Van Dijk.
Evans, who was speaking Sky Sports, stated that Maguire can emulate Van Djik's success after sealing a groundbreaking deal at Old Trafford this past transfer summer.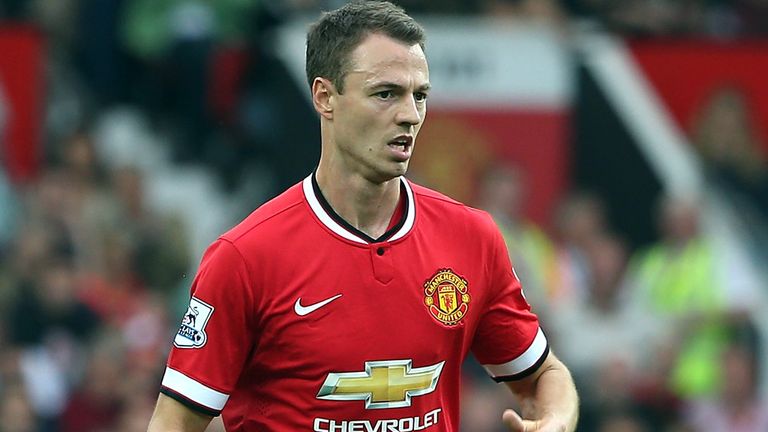 The English defender joined the Red Devils for £80m last week, breaking the previous world-record fee paid for a defender, set by Liverpool when they signed Van Dijk from Southampton for £75m last year.
The Dutch defender helped Liverpool finish second in the Premier League with 97 points and also lift the Champions League trophy. Evans believes that Maguire can bring the same impact at Old Trafford.
"Both are great on the ball, and Harry has got explosive pace people don't see. He is powerful and good in the air"

— Sky Sports Premier League (@SkySportsPL) August 13, 2019
But Liverpool fans could not withstand this as they stormed social media to quash that idea, claiming that the Dutch is way better than the new boy in the face of serious competition.
Check out the reactions to Jonny Evans' claims;
Why are people desperate to make the comparison, it's pathetic and embarrassing, Maguire will never be on VVD's level !!

— Randominic (@IMDOMBURTON) August 13, 2019
One has reached back to back CL finals, winning one and accumulated 97 PL points, the other had one decent game at home against Tammy Abraham.

— Joe Musker (@JoeMuskerSEG) August 13, 2019
This is so typical as soon as players joins manu they are worlds best in their position. It's crazy. Deluded

— Jan Runar LFC (@Janrunar) August 13, 2019
Harry Maguire will emulate Harry Maguire… Stop with the comparisons they are different types of players

— Deveshan Govender 🇿🇦 (@DeveshanG) August 13, 2019
Behave

— Danny Grayson (@dannygrayson) August 13, 2019
— Benjamin Kent (@benjaminkent83) August 13, 2019
Omfg. This is getting ridicilous now. Its been 1 fucking game. He is not even close to van dijks level. You need to stop trying to make it a reasonable price man u paid for him.

— Adam Alfredsson (@AlfredssonAdam) August 13, 2019
Are you smoking ? https://t.co/jjyyXngeuB

— Vamsy LFC (@VamsyLFC) August 13, 2019
Virgil is a different class. Maguire is good but will never match Virgil's all round quality. Never.

— john saintsfc Anstey (@johnansteyhotma) August 13, 2019
At this moment you can not compare VVD with other defenders. Guy helped Liverpool have a stable defence, helped the team with assists and goals in the road for the final of UCL. Won it, its about to win the supercup and about to grab the golden ball. Virgil van Dijk is insane

— Kol Mece (@Sokol_is_Red) August 13, 2019
Don't even compare them.

— Joe Martinez (@fuxkjxe) August 13, 2019
No it's like comparing a Ferrari with a Toyota

— Sevag Hanneyan (@HanneyanSev) August 13, 2019
Calm down, it was one game @SkySports @premierleague

— Andrew (@andrewdebieux) August 13, 2019