Akothee and Zari Hassan announced that they will be touring the world before they hit 40. Akothee says that her dream is to tour the world now because at 40 she will be having her 6th child.
Taking to social media, Akothee shared high-end destinations they would want to tour with Zari including Bangkok, Greece, the Maldives among others.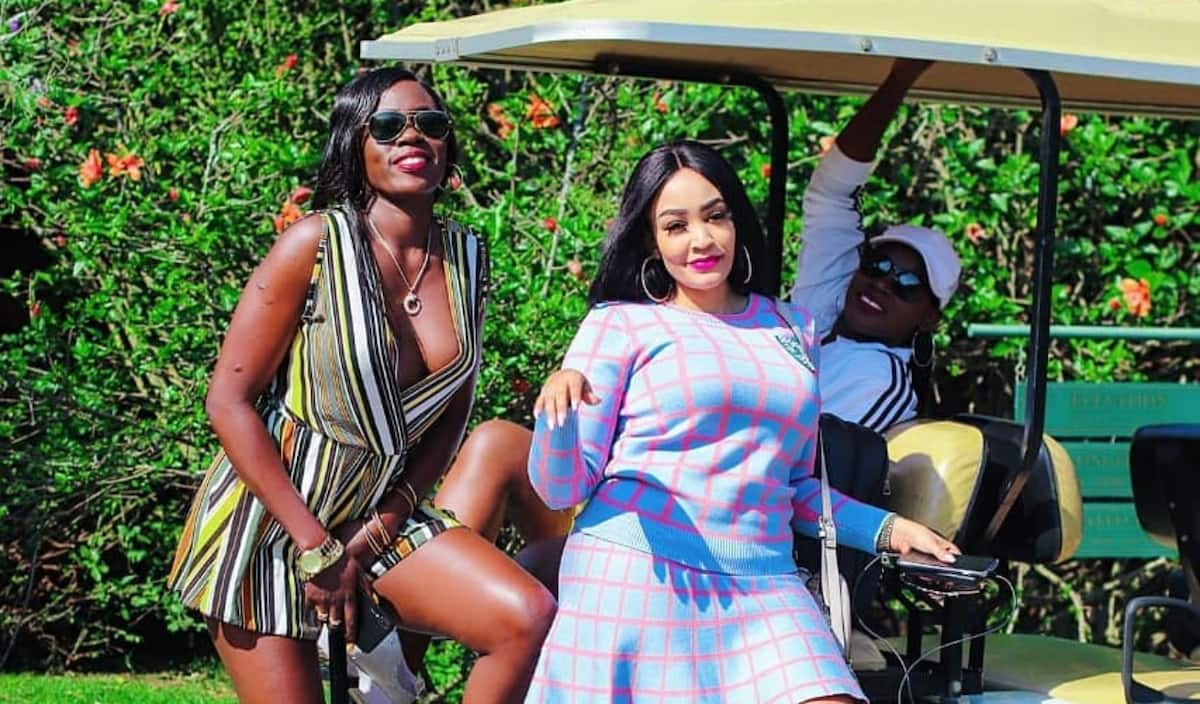 We took time out sat down and arranged our calendar on how we want to balance between family/ work & also taking care of ourselves, now that kids are old enough 😂🤣😂 we are set to tour the world , we could hardly arrive at dates and the year looks short 🤣😂😂,so I say we do Maldives before Dubai, or Bangkok before Vegas, and she goes like , I think we start with Greece 😂🤣😂 it's a girly moment! We want to tour the whole world before we both turn 40.coz at 40 I will be having my 6th child , I am not sure what she upto but I guess the same😂😂 

@zarithebosslady

 watch this space women empowerment dates dropping soon chillax,
Zari says that she has already started hitting the gym to achieve an ideal body to rock bikinis during their tour.
Started gym again, bikini photos need to inspire these 20year olds. Am thinking of a 

#TheRoyal40

 theme for my 40 come 2020. While everyone wants me to be 45, 50 or even 100 before time that's still fine😂. Dates have been set, am super excited. Maldives is the real deal. Cant wait boo🤗
Akothee invited her followers who can pay USD 10,000 (Ksh, 1 Million) to accompany her courtesy of Akothee Safaris Travel Agency. She said that it will be a girls tour so no men will be allowed.
Suggest for us the favorite airline with first class pris🛫 Boss Ladies zone we cant come to a conclusion of which airline.no men around pris Akina bae watatungoja nyumbani If you wana join the trip , just your 10,000 usd per person per trip we touring 5 countries are you ready?✈💸💰💳
Akothee dropped a hit that she is 6 weeks and 3days pregnant with her 6th child after announcing their tour with Zari Hassan. However, she said that she was not aware of the pregnancy.