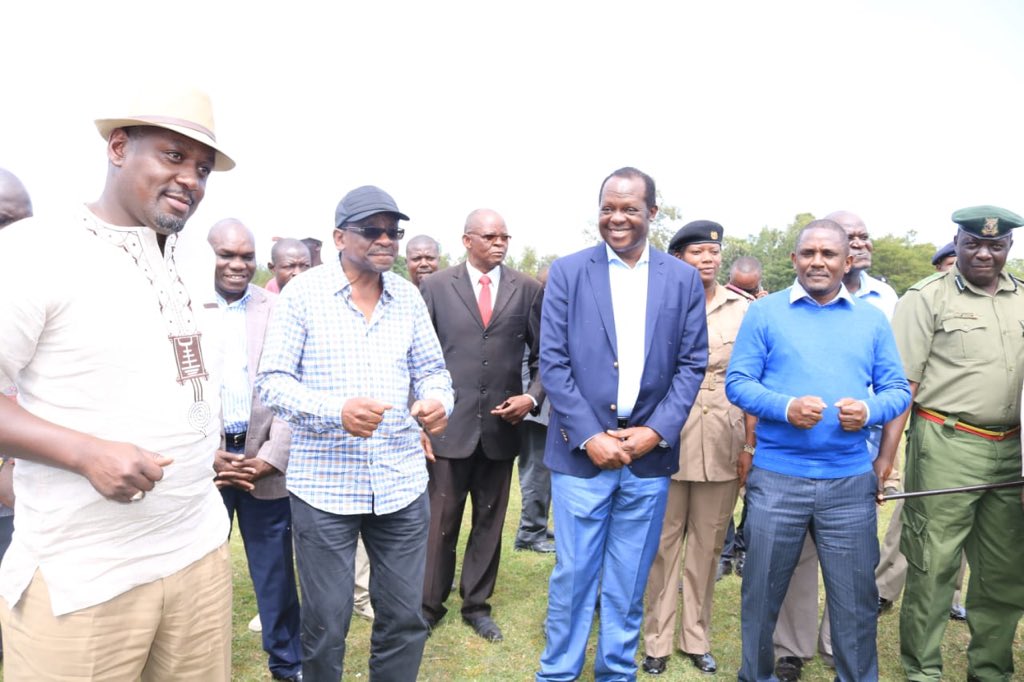 In politics, there are no permanent friends or enemies. Despite being enemies, fighting a common political war will eventually bring you together. This is the same case with Siaya Senator James Orengo and his one-time fierce critic and enemy Raphael Tuju.
And on Thursday while speaking at a function in Rarieda, Siaya County, James Orengo took issues with William Ruto accusing him of working hard to undermine President Uhuru Kenyatta's legacy.
Orengo told Tuju not to be moved by the noises made by Ruto's camp who are calling for Tuju's resignation from the party's Secretary General's post saying Ruto was not his appointing authority.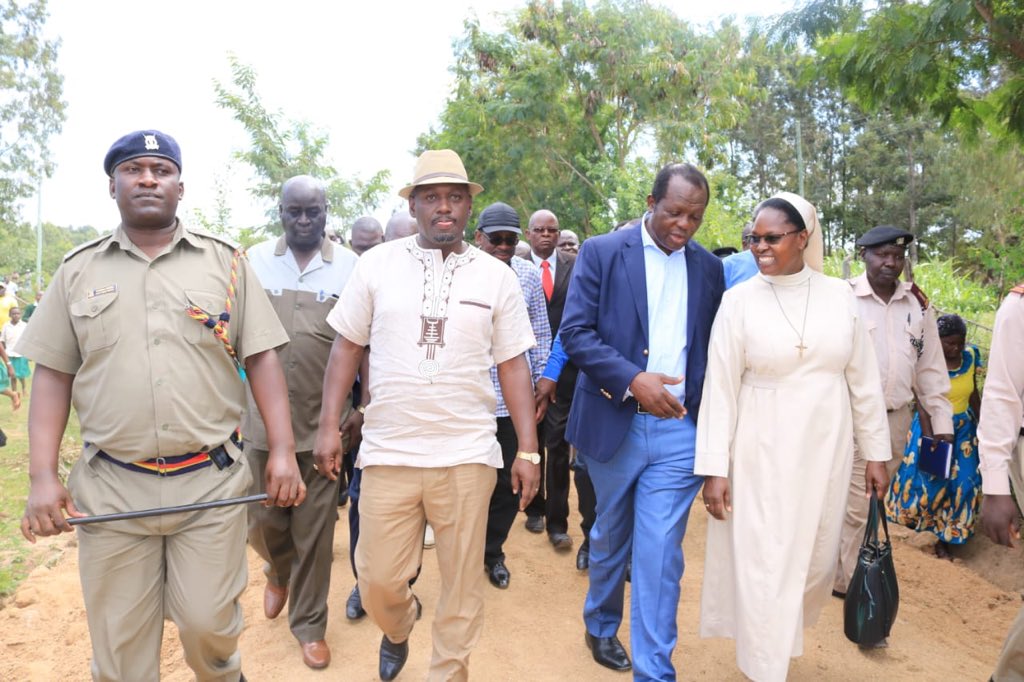 "Tuju is a very clinical player in the governance of this country as a Cabinet Secretary and Secretary General of the ruling Jubilee Party…and those trying to plead that Tuju can go out of the positions he has at the moment, you are not the appointing authorities. So the Deputy President must learn not to undermine the head of state" said Orengo.
Orengo's sentiments left many wondering about the power of handshake which has so far seen the former fierce critics of President Uhuru (James Orengo) vigorously defending him against his former loyalists(William Ruto)
In Rarieda Constituency today as we launched Rarieda Youth Talent Center & Mahaya Technical Training Institute spearheaded by the President's representative Hon. Raphael Tuju. We are grateful for the President's unending support for our region's socio-economic growth. @OAmollo pic.twitter.com/bCw64HPBsw

— Hon. Elisha Odhiambo (@HonElisha) July 11, 2019
On his part, Tuju assured Jubilee supporters that the party was still strong amid crack reports from a section of leaders.  In what was seen as an indirect attack on Ruto, Tuju maintained that Jubilee leadership will not be threatened by a 'few' disgruntled politicians adding that such leaders will not be tolerated.
"The President is the symbol of national unity. He is not the president for only Kalenjins or Kikuyu or Luhyas… He is the father of the Nation. He cannot serve in exclusion of other regions as some people want," said Tuju.
This was the first time the Jubilee General Secretary was responding to calls made by Tanga-tanga leaders wanting Tuju to resign from the position he holds terming his subordinations on the DP as the main reason.
Tuju was in Rarieda to represent President Uhuru Kenyatta after the March 2018 handshake. He was accompanied by Siaya Senator James Orengo and MPs  Otiende  Amollo,  Sam Atandi (Alego) and Elisha Odhiambo (Gem).
Also issued Cheques for Uwezo(1.65M),Youth Fund(1.1M), Women Enterprise(2.3M) & The Youth Centre Building & Compound Constructed At 8.3M, & 2M for refurbishing Youth Centres. Thanks @UhuruKenyatta @orengo_james @HonElisha @SamuelAtandi pic.twitter.com/qz1ienz0Fh

— Hon. Otiende Amollo (@OAmollo) July 11, 2019
Tuju used the opportunity to distribute cheques worth Sh10.5 million from youth enterprise development fund to over 64 youth groups in his former Rarieda Constituency. Tuju has been rumoured to be strategizing himself to succeed James Orengo as Siaya Senator in 2022 though he has so far declined the claims.