Former Kakamega Senator Boni Khalwale has warned top Amani National Congress ANC party leaders against threatening William Ruto's supporters in the Western region.
Khalwale through his Twitter account demanded for tolerance from the party's leaders in the process calling for the authorities to stop them from threatening their newly found supporters in the region.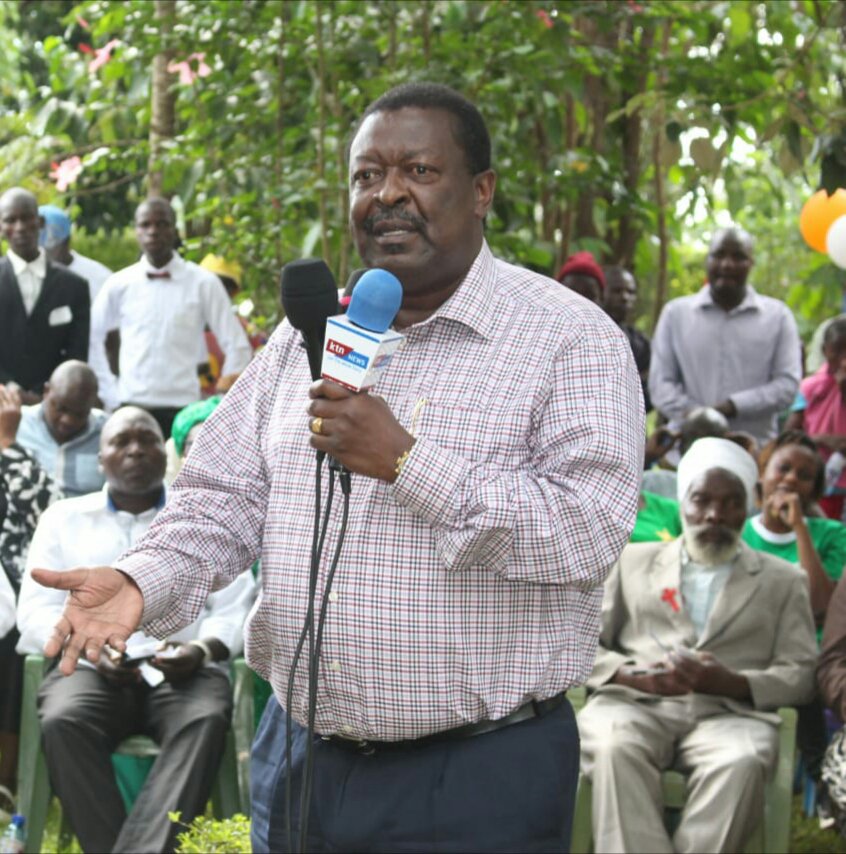 According to Khalwale, ANC was developing some fears following William Ruto's growing popularity in the region. He termed the threats as a primitive way of doing politics and instead welcomed Musalia's team to William Ruto's winning camp.
We demand for tolerance from the top leadership of the @anc_party & hereby ask the authorities to estop them from threatening our key supporters for fear of our inroads into Vihiga County.
Outdated n primitive politics! Join us in competing for the hearts & minds of Kenyans pic.twitter.com/zzyQvtGaxK

— Dr Boni Khalwale, CBS (@KBonimtetezi) June 26, 2019
Despite President Uhuru Kenyatta's calls against early campaigns in the country, William Ruto and his brigade have sustained a countrywide tour blitz ostensibly launching development projects and conducting church Harambees, especially in the rich vote Western Kenya region.
The tours which have been christened as development tours, according to political analysts have yielded results after nearly one-third of Western Kenya leaders a region that initially supported opposition leader Raila Odinga shifted grounds to Ruto's camp.
In May this year, Mudavadi warned some of Western Kenya leaders against being used by other politicians for their own benefits. Mudavadi said it was unfortunate that the majority of politicians from the entire Western region have thrown the electorates' plight under the bus and allowed to be misused by those seeking selfish gains.
While reacting to Boni Khalwale's move to join William Ruto's team, Mudavadi also tore Ruto into pieces calling him a political con who believes in herding politicians like cattle using his deep pockets, for selfish gains.
Musalia implied that leaders from the western region are easily bought. "Leaders from the western region have reflected their lack of unity in the way that they have formed alliances with people from other parties," said Mudavadi
This was not the first time the soft-spoken ANC leader was launching attacks on William Ruto and his Western Kenya brigade. In January this year, Mudavadi criticised Deputy President William Ruto's frequent trips to western Kenya, terming them a ploy to lure the public for his own interests.
According to experts, Mudavadi's frequent attacks on Ruto were as a result of fears being developed by Musalia following Ruto's current big harvests in his Western Kenya backyard.
Considering this is Musalia's playing field, political analysts would argue that his tone has fear engraved in it given some political leaders have already deflected in Huge numbers to the Ruto camp.
Khalwale's threat claims are yet to be responded to by the party's top leadership.