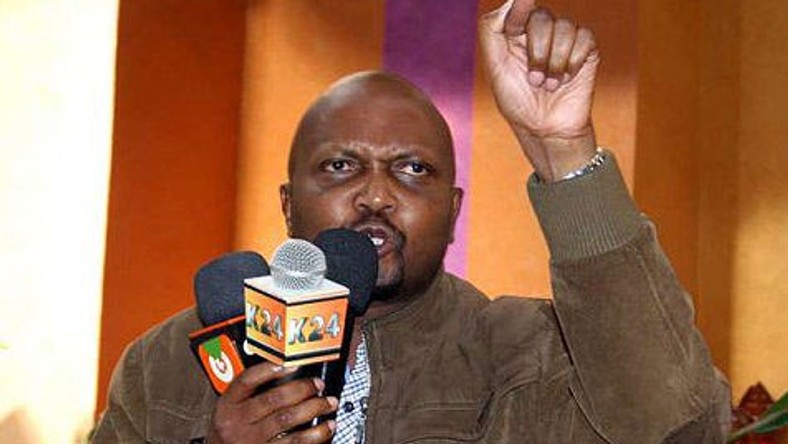 Vocal Gatundu MP Moses Kuria has called for the amendment of anti-terrorist and criminal laws to pave way for the death penalties for murder convicted criminals in the country.
Kuria through his Facebook account lamented over the current existing laws which according to him have left many loopholes in the judiciary allowing terrorists and murderers to rot in jails instead of being executed in public.
Kuria was reacting to the recent convictions of three terrorist suspects who were found guilty of executing the murder crime which left over 150 Garissa University Students dead in 2015.
He took issues with the life sentence ruling saying that the suspects deserved death by hanging. The legislator observed that unlike ordinary Kenyans who are always convicted to a death sentence when found guilty of committing violent robberies, the three terrorists were spared simply because they were considered foreigners.
Kuria promised to initiate some amendment to the laws which will ensure that all convicted terrorists in the future are handed death penalties and hanged in the public as it was done during the pre-colonial eras.
The three suspected terrorists were on Wednesday found guilty of the offense, convicted to face life sentences and will be sentenced on July 3 in a move that will hand fair justice to the families of slain Garissa University students who were mercilessly slaughtered on April 2, 2015.
According to Judge Francis Andayi's ruling on Wednesday, the three, Mohamed Ali Abikar, Hassan Aden Hassan and Rashid Charles Mberesero, a Tanzanian  "were members of the al-Shabab terrorist group whose members carried out the attack"
They were found guilty of indirectly facilitating the attacks after investigations found out that the three were in constant communication with the team that carried out the attack. All the five terrorists on the killing spree were wiped out by Kenya's elite Recce Squad before they could escape.
Death sentences by public hanging have been practiced in Kenya since before independence and are still provided for under Kenyan law. Despite this, No executions have been carried out in Kenya since 1987, when the last person to be executed, Hezekiah Ochuka and Pancras Oteyo Okumu were both hanged for treason.