Well seems that its a season of celebrities to make babies. While some are busy flaunting baby bumps others are showing off their newborns giving fans a reason to celebrate every day.
This follows an update by a Milele radio presenter, Alex Mwakideu that he is the newest father in the town of his baby Number 3. Taking to social media, the radio presenter and a co-host to one famous comedian Jalang'o shared his bundle of joy- Baby Naya as per his post.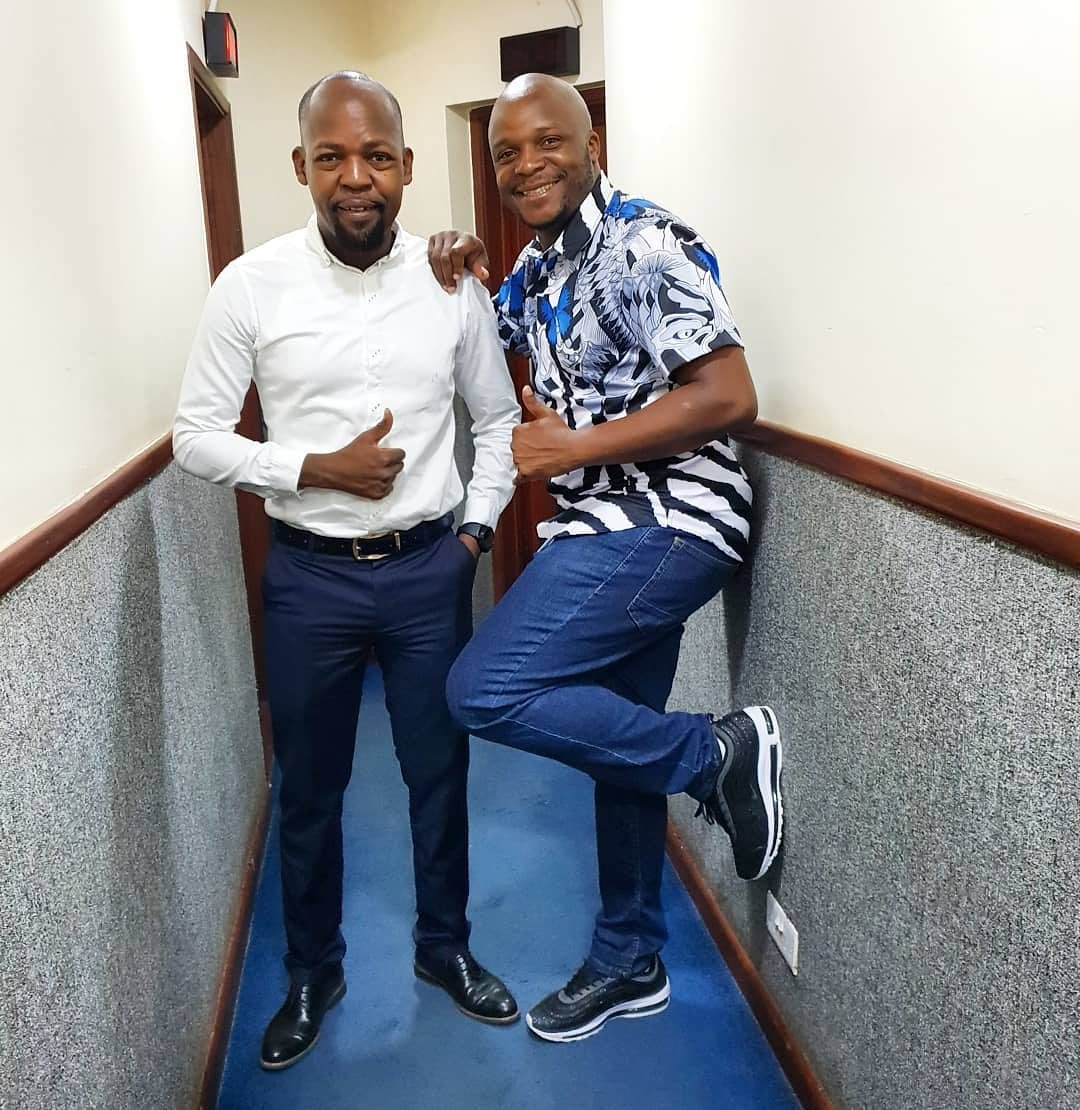 However, the gender and the face of the baby was not revealed. Here is the post that Mwakideu shared on his social media.
View this post on Instagram
Unlike other celebrities, Alex did not add a caption on his post and he ensured that the face of his child was well covered.
This post attracted many congratulatory messages from fans where some asked him to reveal the face of the baby. See what the fans had to say;
Congrats baba,kazi ya mikono yako,Utaonyesha sura tu hata sisi tulichoka kuficha 
@millanetai
Congratulations @alex_mwakideu and mama. May she be a blessing and bring joy to your family.
Hongera mkwehu; we have already updated her Chinese debt booklet. Kenya hakuna matata
God is Good brother, welcome baby Naya and congratulations to you and your Wife. #Blessings😍😍
Congratulations to your bundle of joy
I did some little research just to know what Naya means and which gender takes the name, and this is what I got!
Naya is an Arabic girls name meaning 'new'. It is a diminutive of the name Anaya, Aniya and a variation of the name Nadia.
Well, Alex Mwakideus baby news comes a few days after Ben Kitili-KTN News reporter, shared his baby too. Taking to Twitter Ben Kitili shared two pictures; One featuring him holding the baby and another one featuring the baby alone and captioned;
Another rock for my sling..Roman Hami Kitili..named Kitili after his grandfather and great, great grandfather, Kitili wa Muthengi, a legend who had 33 wives..baby and mother are well..we thank God..
Another rock for my sling..Roman Hami Kitili..named Kitili after his grandfather and great, great grandfather, Kitili wa Muthengi, a legend who had 33 wives..baby and mother are well..we thank God.. pic.twitter.com/9arSVsGR2x

— Ben Kitili (@Ben_Kitili) 17 June 2019