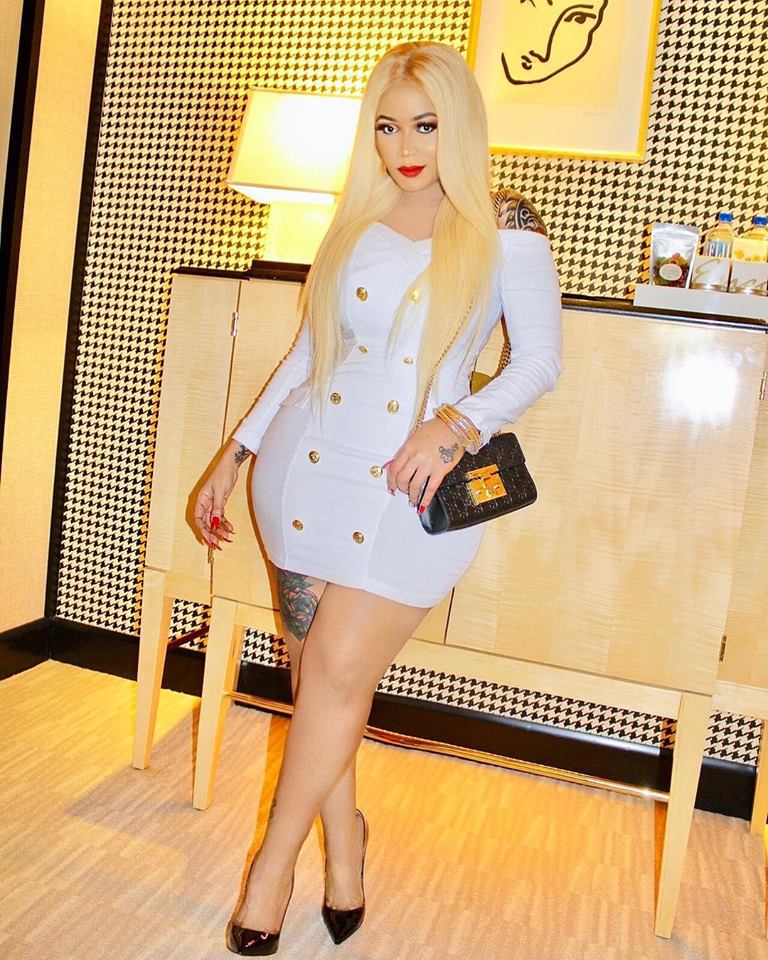 Controversial Kenyan Socialite Vera Sidika has unveiled a very tantalizing photo of herself leaving many licking their screens.
The beauty who lightened her skin has never had regrets for her decision and shows off her hourglass body effortlessly. While her new photo is tantalizing, she has also gotten trolled by netizens after she forgot to use filter exposing a dark part on her extremely light skin.
In the new photo, she has on a sexy two-piece bikini strapping herself on a quad bike.
She paired the sexy photo with a sexy teasing caption:
Let's go for a ride
View this post on Instagram
the amount of air you have breathed in can put out a whole fire in Gikomba…🤔
Mr Rotich …Hii mwili imewekwa kwa budget cos maintenance si mchezo
Mwenye hukupiga hizi bure Si anaumianga.. Ghaiii mathwitii 😍😍makodofia meni ghaiii
You stopped frying us now you just burn us . Iz okay ma 🔥👑💅🏾🤷🏿‍♀️
@queenveebosset nani hupiga hizi picha… Am so jealous… If I buy a better camera than him/her… Can we overthrow them 😜😜😜😂😂
I can tell you're into yoga, why don't you spend a little time showing me just how flexible you are?
the only thing you can drive is old men crazy
SMH How could Otile just fiddle on such a package…. Daayyyyyoooommmmmnnnn. The though never fades.
Lakini kusema kweli ile siku huyu msacha mluhya atazaa watoto watoke weusi kama wafula fundi wa viatu ataambia nini watu😂😂😂
Hawk-eyed netizens however noticed the black shade on her toes and were quick to make fun of it, some saying her bleaching agent missed her toes. Check out the hilarious comments:
View this post on Instagram
Anakuanga na sidehustle ya kuuza makaa😂😂
Zilipitwa na bleach 😀😀
🤣🤣🤣🤣🤣🤣🤣, they haven't seen daylight in a while