The Female Members of Parliament have walked out of the budget reading speech to protest the brutal assault of Wajir Women Rep Fatuma Gedi.
Wajir East MP Rashid Kassim assaulted Fatuma Gedi on Thursday Morning leaving her socked in blood.
Women MPs storm out of Parliament after Wajir East MP Rashid Kassim allegedly assault Wajir Woman Representative Fatuma Gedi#JusticeForFatumaGedi#BudgetKE2019 pic.twitter.com/OZ0sUeYQR4

— Kanambo🇰🇪🇰🇪🇰🇪 (@kinteIii) June 13, 2019
Gedi was left with a bloody mouth after the morning incident in Parliament precincts in a reportedly unprovoked attack by Kassim.
The Female MPs walked out to condemn the assault on Hon Fatuma Gedi which has been termed as gross violation and disrespect to the women in the society.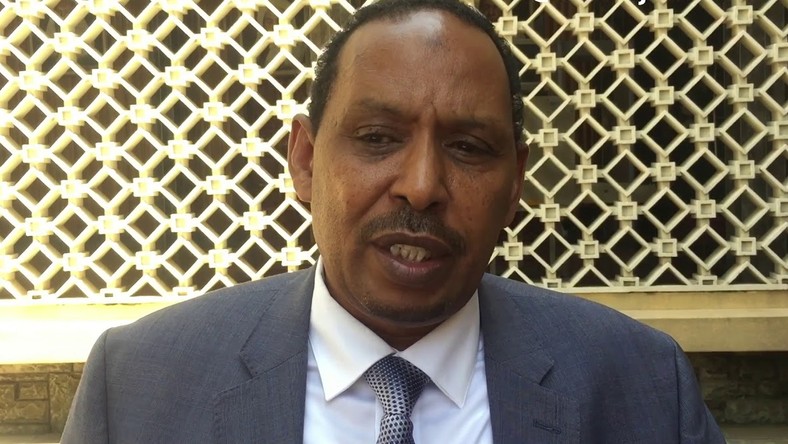 The police have managed to pounce on Rashid Kassim hours after committing the crime.
The Speaker of the National Assembly  Justin Muturi has also ordered action to be taken if the investigations prove that Hon Rashid assaulted Hon Fatuma Gedi.
Female MPs protest assault of Wajir Woman Rep Fatuma Gedi. Fatuma claims she was punched on the mouth by Wajir East MP Rashid Kassim after a disagreement over budgetary allocation #BudgetKe2019 pic.twitter.com/5ylHz9VGTk

— Citizen TV Kenya (@citizentvkenya) June 13, 2019