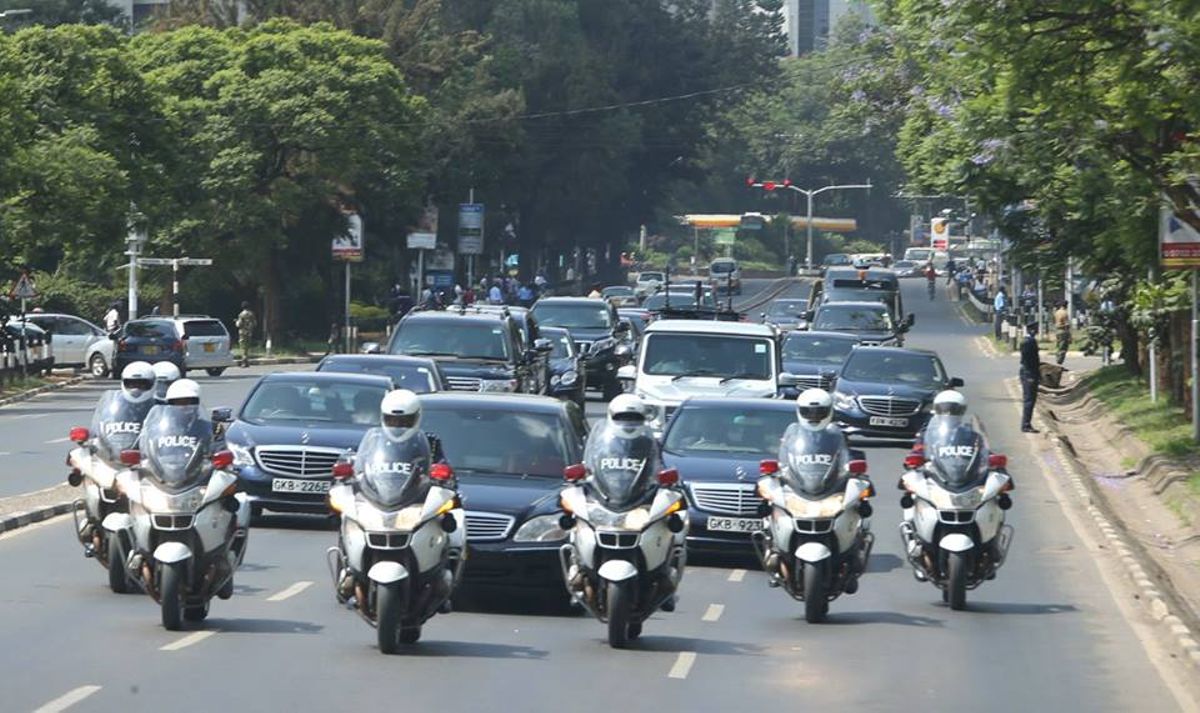 The state house a lone is seemingly on the verge of leaving a legacy of wastage of public funds. The enormous expenditure in the Executive Arm of Government has been questioned over a while now.
But what has been revealed State House under the leadership of President Uhuru Kenyatta is leading in the wastage of funds.
The state house uses more than 3.7 Million daily to service 28 cars. This translates to ksh. 180,000 daily on each car daily for fuel.
Cyprian Nyamwamu,an activist and political analyst has revealed that the state house intentionally wastes Mwananchi funds by overspending on servicing of cars which is impossible.
Nyamwamu has argued that the citizens need to start using a very sharp carpel to make sure that the wastage of funds stops.
Cyprian Nyamwamu: There is wastage going on in the executive, State house alone uses more than Shs. 3.7M a day on petrol alone to service 28 cars which is impossible #Sidebar @KenMijungu pic.twitter.com/Mdv1R3MoxJ

— NTV Kenya (@ntvkenya) June 11, 2019
President Uhuru Kenyatta is thus struggling to outdo the legacy of wastage which is currently enormous.
Homa Bay MP Peter Kaluma has raised serious allegations that Kenyan Mps are the lowest paid in the World.
Kaluma has compared the Kenyan MPs with those from India stating that the Indian Counterparts have ready residential places where they live in till the end of the term.
Peter Kaluma: According to me Kenyan MPs are the lowest paid in the world. #Sidebar @KenMijungu pic.twitter.com/57PEYuW1z0

— NTV Kenya (@ntvkenya) June 11, 2019
The ODM MP argued that they need more money as they are some of the lowest paid honourables in the world.