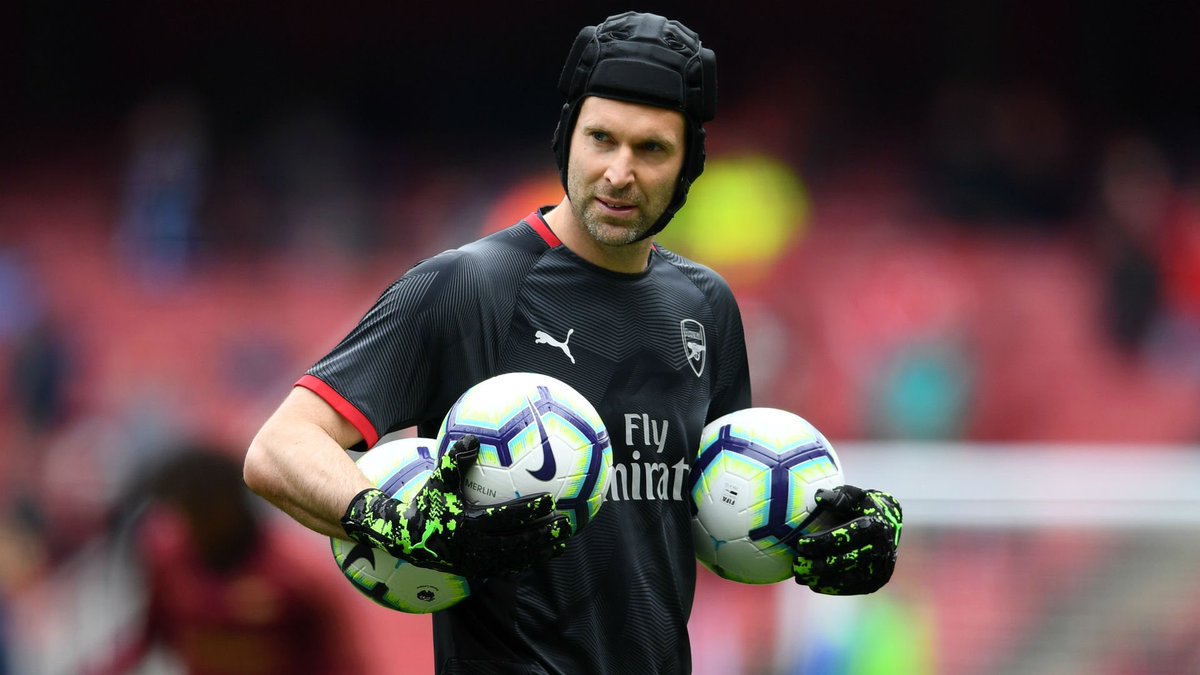 Petr Cech, who has been in playground and behind the goal for close to twenty years of professional football is expected to hang his gloves at the end of the season and their match against his former employer,Chelsea when the two side clash in a all-English-club affair Europa League finals at the Olympic Stadium in Baku, Azerbaijan on 29 May 2019.
This will be the most intriguing match of his career as he plays for two teams he has been working for; having spent over ten seasons with Chelsea and now playing for the gunners whom he joined on a four-year contract on 29 June 2015, for a fee of around £10 million.
Happy birthday Petr Cech you legend😢❤️

— KhalidB🇸🇴 (@KhalzB1_) May 20, 2019
The Czech international has not been behind the goal in most of the premier league matches of the ended Premier League season with his manager Uni Emery opting to use Bernd Leno in England but he has played all the Europa League matches instead of Leno.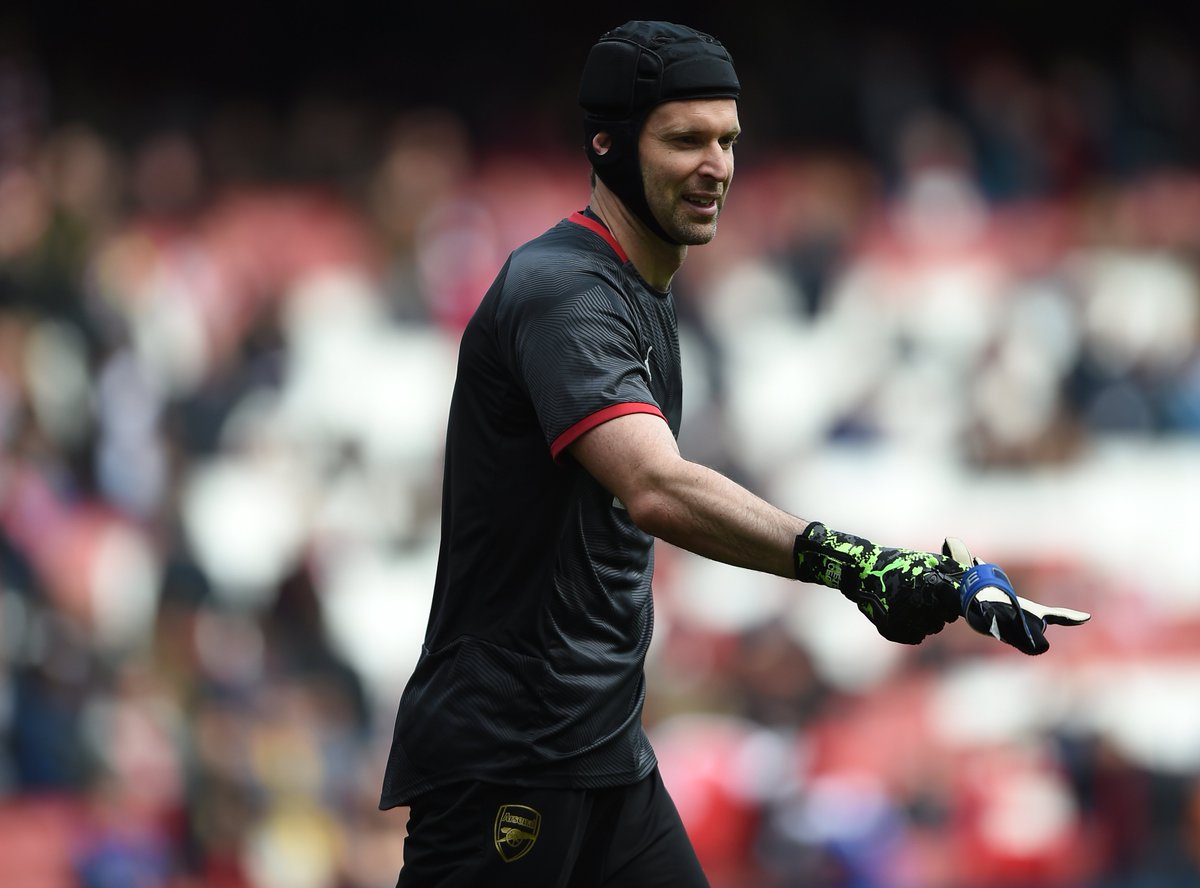 The last few days have not been easy one for him as he trie to come into terms of playing against his former tea,the coming to an end of his career,and the issue of his new allegedly assignment he has been offered by Chelsea and now the most compelling one of Arenal fans wanting him out of the goal as the first goalkeeper in the Europa League finals.
The Arenal fans have expressed their displeasure of having him starting behind the net and have demanded to have Leno started claiming that if Cech starts it will be a conflict of interests.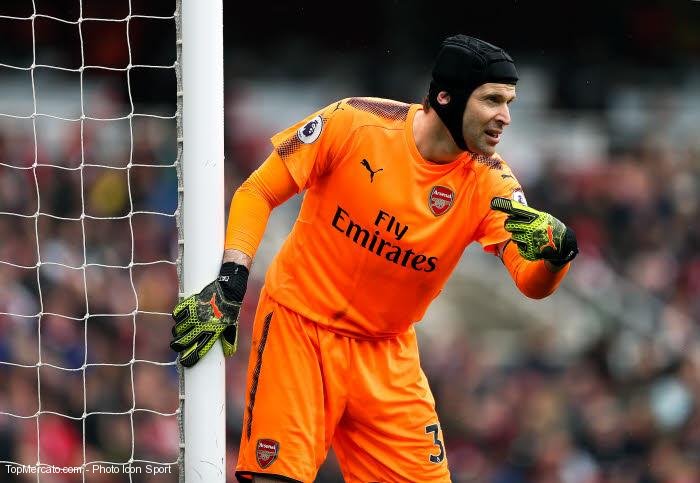 The legendry-goalkeeper has downplayed the matter vowing to make a decision on his future after the Europa League final following reports that Chelsea want him to be sporting director an assignment he has not denied being called to undertake.
Petr Cech played his final Premier League game yesterday 😢

Take a look back at the legend's EPIC training drill during his Chelsea days 💙 pic.twitter.com/O5DbtLIix7

— Soccer AM (@SoccerAM) May 13, 2019
The 37-year-old Czech international, who spent 11 years between the sticks at Stamford Bridge, will end his 20-year playing career with Arsenal this season but not behind the net as his fans at Arsenal wish.
He has since confirmed the call and responded in a tweet amidst the awaiting finals saying:
Despite the news today as I had already said to everybody before , I'll make decision about my future after the last game . Now my sole focus is to win the EL with @Arsenal .

— Petr Cech (@PetrCech) May 21, 2019
"Despite the news today as I had already said to everybody before, I'll make a decision about my future after the last game. Now my sole focus is to win the EL with Arsenal."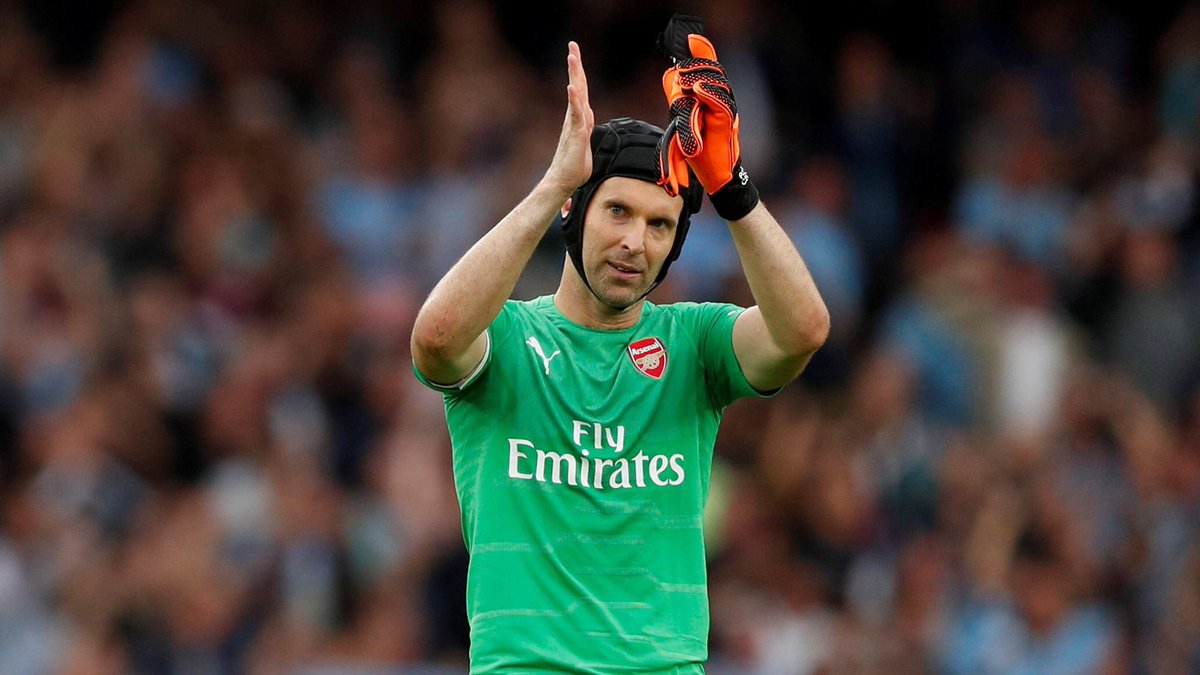 As it looks, Chelsea could be playing a mind game with Arsenal to disrupt the goalkeeper from paying a high level of concentration when the two sides clash hence the reason that the fans do not want to happen.
Chance is high that if Czech starts he might do some blunders which could come biting back at Arsenal to a player that is needed to highly concentrate on the match.