It's not something a lot people will have much experience of, but being a celebrity comes with a whole world of problems most of us will never understand.
Gospel singer Bahati offered to teach men and boys how to treat their queens during the season premiere of their new TV show Bahati Reality.
"I'll be Teaching Men & Boys how to Treat their QUEENS: #Bahatireality Season Premier Shot in Dubai Courtesy of @bonfireadventures," read part of his post.
Unfortunately, this comment backfired badly as a huge number of fans felt slighted by it.
"How many years have you been married again, to teach people matters relationships? Please sit down and stop making noise boy," read one comment.
"What is it that this boy wants to teach us? Show off is for boys especially the ones with mature ladies than the husbands like you, I wish Diana the best as she rises up three children," read another.
Another fan accused him of overstepping, "You're biting too much than you can swallow my friend, just sing for us, you are overstepping your mandate, you should also recant that statement. I don't want even to think of what you said. You can ONLY advice children how to love their mothers hii ya wanaume my friend."
Others preferred to do other things instead of watching the show like 'riding their suitcases' and 'counting their stretchmarks'.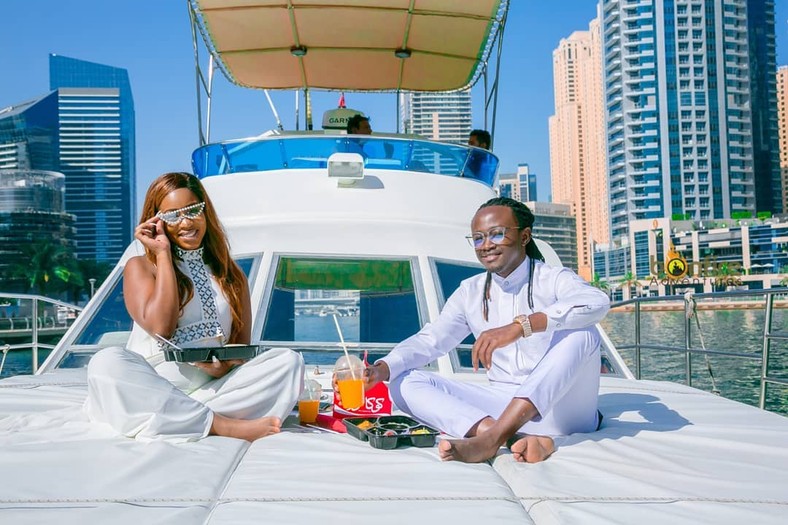 "Instead of watching this show, I better be riding my suitcase around my room then wash my carpet with a toothbrush.#Upus!" one wrote with another adding "I'd rather spend my time counting my stretch marks than watch your show. Pure show-off."
Another one even decided to really hit under the belt with a comment about his baby mama Yvette Obura.
"If you knew how to treat a Queen, you could've treated Mama Mueni better," read the comment.