While we appreciate an actor's craft on the stage, the deep emotions they draw on in … Actors need to "take off" their characters to return to normal life.
Well, season three of Bahati Reality TV show premiered on NTV on Saturday and has gotten so many mixed reactions from viewers, both positive and positive.
On this particular episode, the show starts with Bahati visiting celebrity stylist Eric One Wash's salon to fix dreadlocks. Instead of focusing on the core business at hand, the stylist was complaining about the late hour that Bahati got to the salon.
It is the norm to call your hairdresser before you visit, so it was puzzling to see Eric complaining?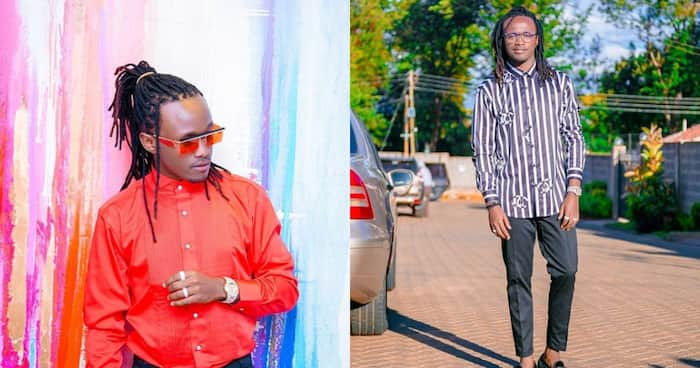 "Oooh I've waited you for so long… I need to rush home…'
Anyhow, a note to Bahati, if you're about to surprise someone, you don't tell them, just do it. During the show Diana said;
MY HUBBY [BAHATI] HAS GONE TO PERFORM TODAY AND HE TOLD ME HE HAS A SURPRISE FOR ME TONIGHT.
It would have been that much more gripping if Bahati came home wearing a marvin or covering his new dreadlocks. Then cover Diana's eyes before the reveal to ensure the surprise on her face is authentic.
Let's now talk about their 'fight' in Dubai. It looked so fake and staged. They were arguing on whether the heavily pregnant Diana Marua could go for a desert safari or not.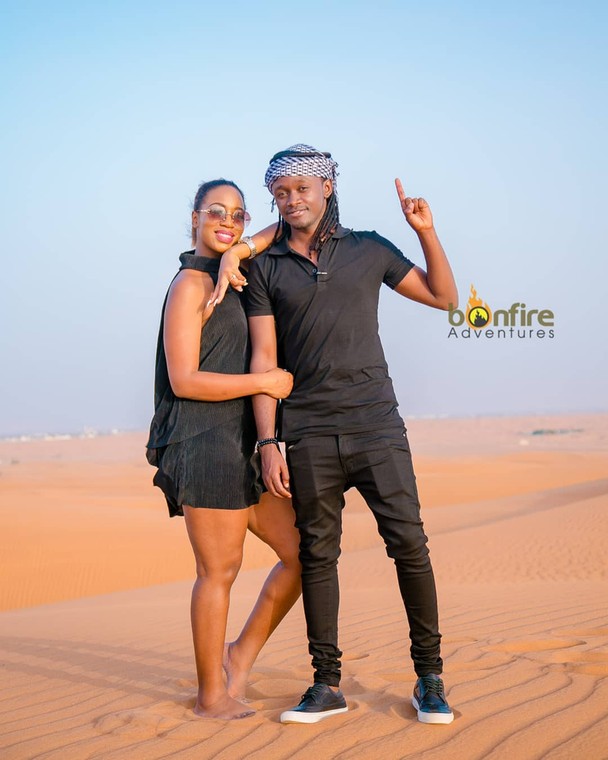 Bahati did not think the bumpy ride was good for his pregnant wife.
"WHAT'S THE MAIN REASON WE CAME TO DUBAI? ONE OF THE THINGS IS GOING FOR THE SAFARI." Diana protested.
All in all, the drama was worth filling our Saturday evening with.
Kenyans on social media have also reacted to the debut episode.
Suzie Maina: Diana behave your age, some sh*ts you keep them private like a grown woman, nkt!
Robert Gitonga Riungu: How can I unfollow all blogs that talks about Bahati? Wana utoto mingi sana
Innocent Badgyal Kilna: This shosho is lacking content in shoshomedia. I feel pity for that grandson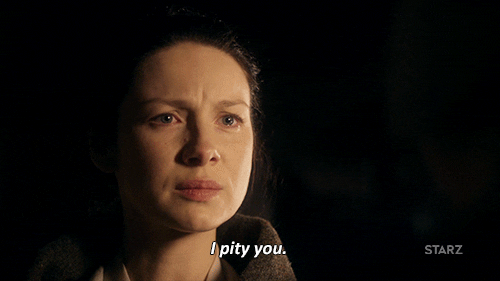 SuZzy: Thank God I got Netflix uhhhu I can't watch hio utotology
Brenda Kwamboka: Hii show sijui ni ya nini I don't like it at all nkt… I rather watch DJ Afro than me sitting just to watch non…sense
Muchui Sharks: Akothee is my mentor, Mugabe is my role model….I can't let them down by watching such nonsense….. I better count stretch marks on my bae as a surprise