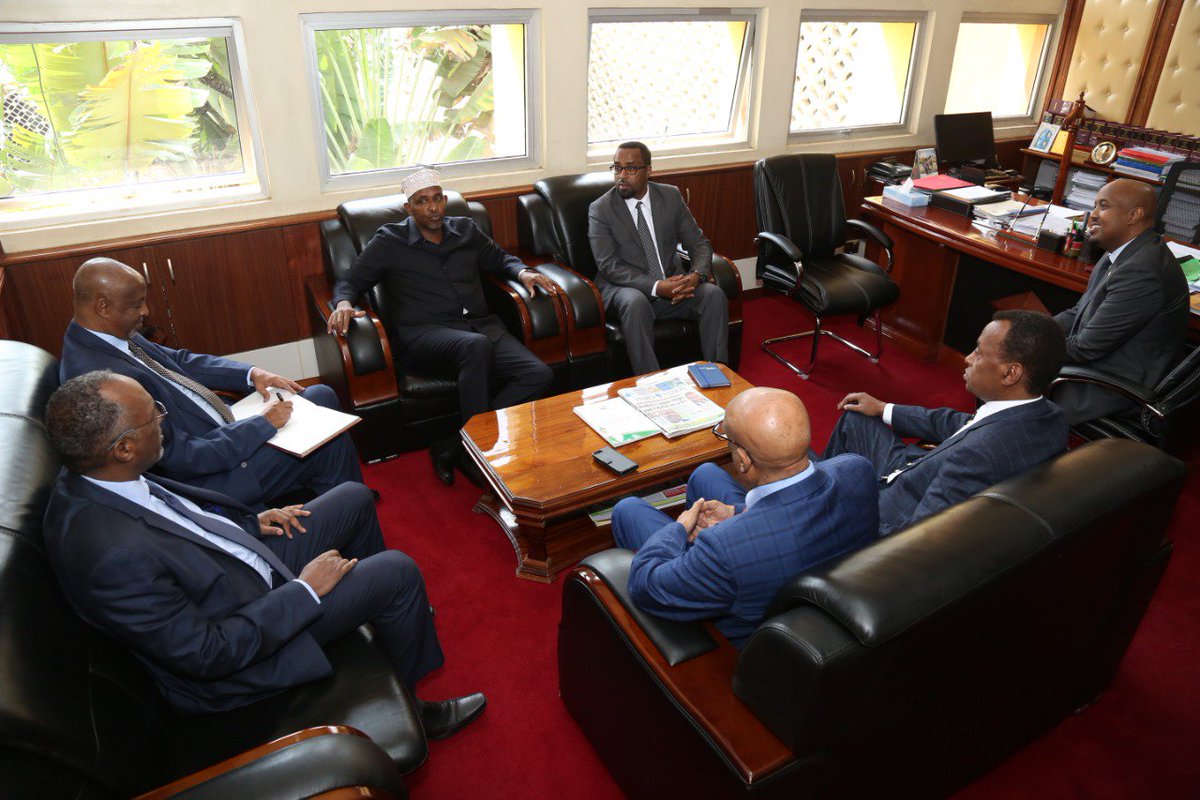 National Assembly Majority Leader Aden Duale Hosted a joint committee of the two major political parties from Somaliland (UCID and Kulmiye) in his office at Parliament Buildings, Nairobi.
The discussion between Duale and the Party leaders focused on how to create partnership between the Kenya National Assembly and the Somaliland Parliament.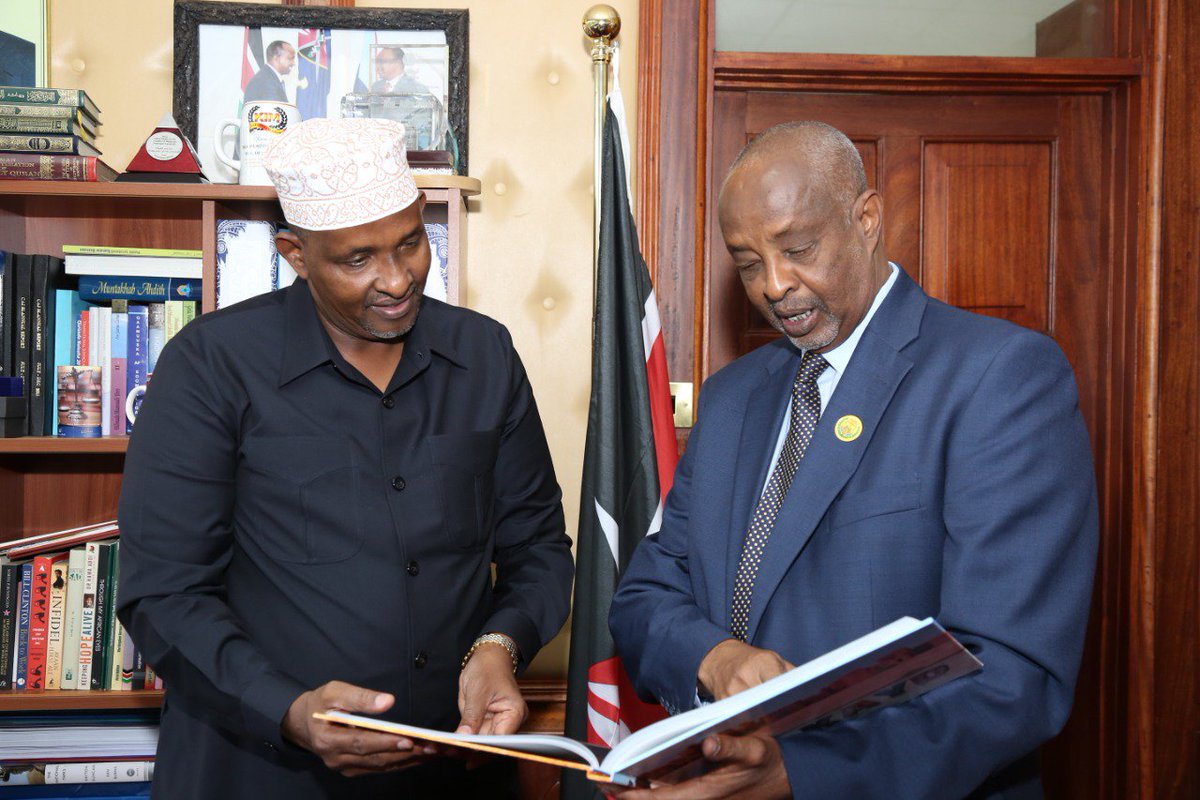 The meeting was aimed  to support the capacity buildings of their committees.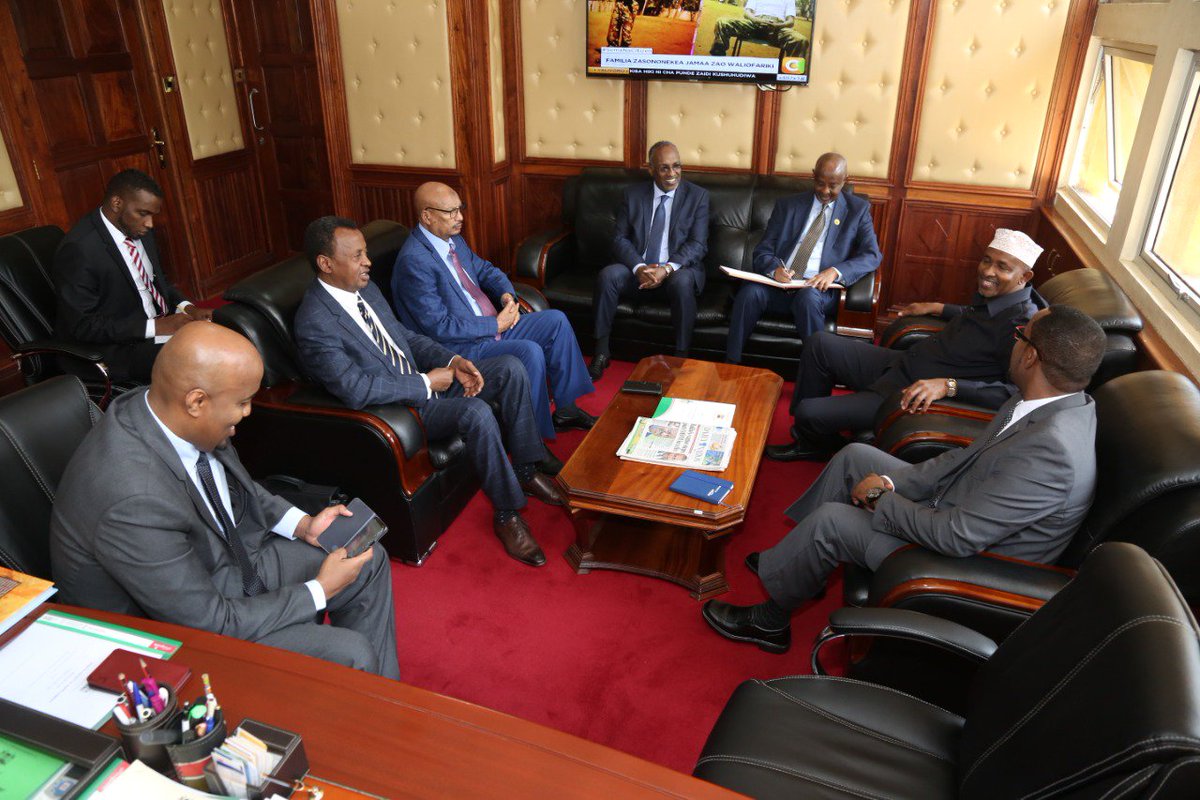 Hon Duale agreed to the fact that Somaliland Parliament is remarkably young but diverse and also notably growing parliamentary democracy that needs to partner with old age parliamentary democracy of Kenyan legislative.
Our discussion focused on how to create partnership between the Kenya @NAssemblyKE and the Somaliland Parliament. I order to support the capacity buildings of their committees. pic.twitter.com/CKWk13hHvJ

— Hon. Aden Duale (@HonAdenDuale) May 20, 2019