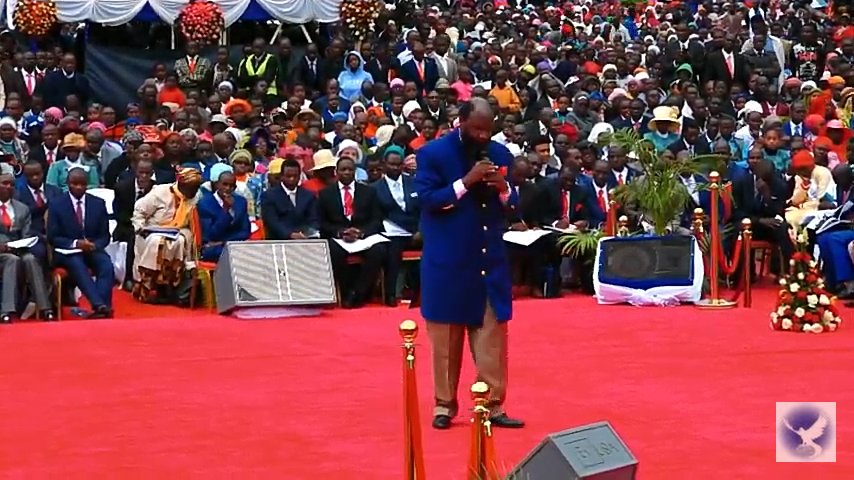 The founder of Repentance and Holiness Ministry prophet David Owuor is a national figure on religious matters and is widely known for his healing miracles that surpass human boundaries.
Prophet Owour has convened an International Day of Repentance and word explosion at the Central Park Grounds Nairobi.
The Sunday mega crusade has brought together members from global arena like China, Canada and the whole nation packed like never before.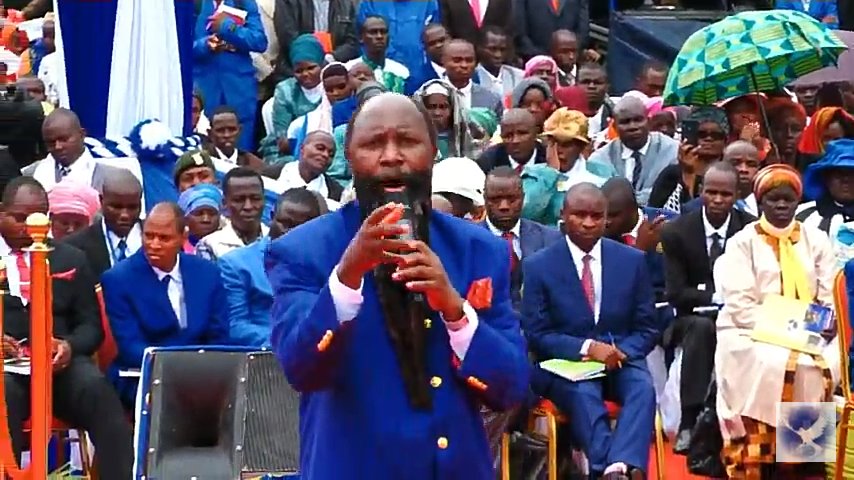 The mighty prophet enthusiastically preached to the crowd on the entry of the church into eternity.
However, a section of followers have taken to Twitter to admonish the man of God who is loved and hated in equal measure.
A tweet by Dancun Makori according to his Twitter name– Prophet Owuor has succeeded in turning a pastor and his wife 'mad'.
'Prophet' Owuor has succeeded in turning people mad. This is a pastor and his wife. pic.twitter.com/jaTsKAR6zY

— Duncan Makori 🇰🇪 (@EngnrDan) May 19, 2019
In March, Prophet Owuor was adversely accused of brainwashing his church follower and 'grabbing' her property in Nairobi.
The family members of one of Prophet Owuor's Bishop Jane Njagi alleged that the ministry occupied their sister's property with impunity and controlled her (Jane Ngugi) personal bank accounts.
However, Jane Ngugi later emerged and defended the man of God quashing all the media reports terming them as false.